Quick Guide
We have handpicked the top 5 IGET B5000 flavours based on our IGET insider testing and IGET Vapes Australia sales data.
Watermelon Ice
Strawberry Kiwi Ice 
Sakura Grape
Double Apple Ice
Blueberry Raspberry Lemon
Introduction
IGET brand is very popular in Australia and has a variety of vapes, and disposable IGET Vape B5000 is one of the very special ones. It is rechargeable and has up to 13 vape flavours, which many vapers like.
You will likely fall in love with the IGET B5000 Vape when you try one of the flavours. So, let's go on a journey to find the best IGET B5000 flavours!
Top 5 IGET B5000 Best Flavours
Watermelon Ice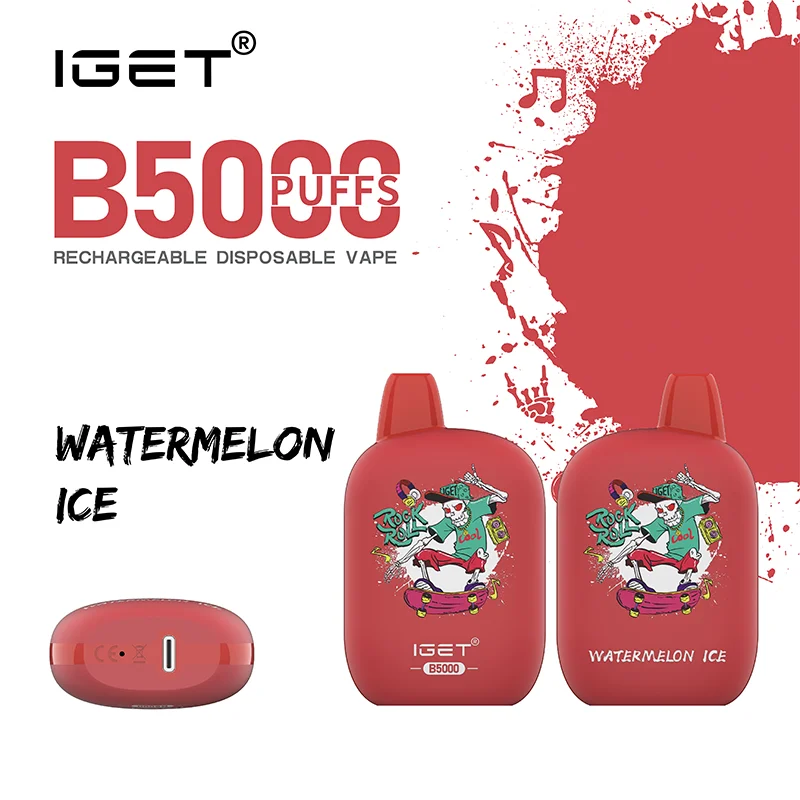 Watermelon Ice mixes juicy, rich watermelon flavour with a hint of ice. Each puff gives us a summer-like feeling. The watermelon flavour in the e-cigarette is not too sweet. Instead, it is balanced by the icing flavour. When one puff goes down, the whole person is completely relaxed.
| | |
| --- | --- |
| Sweetness | ★★★☆☆ |
| Cooling | ★★★★☆ |
| Intensity | ★★★☆☆ |
| Recommending | ★★★★☆ |
Strawberry Kiwi Ice
Strawberry Kiwi Ice adds a delicious layer of strawberry and a hint of tangy kiwi flavour, making for a wonderful combination. As the rich, fruity flavour cuts through your mouth, the cool menthol flavour floods your taste buds, leaving you with a dream-like experience.
| | |
| --- | --- |
| Sweetness | ★★★★☆ |
| Cooling | ★★★☆☆ |
| Intensity | ★★★☆☆ |
| Recommending | ★★★★☆ |
Sakura Grape
Sakura Grape is laced with the aroma of cherry blossoms and the richness of grapes, with bursts of fruity and floral notes as you exhale. Sakura Grape is a very mild and smooth disposable vape, especially suited for sipping on a relaxing summer day while listening to music.
| | |
| --- | --- |
| Sweetness | ★★★☆☆ |
| Cooling | ★★★★☆ |
| Intensity | ★★★☆☆ |
| Recommending | ★★★★☆ |
Double Apple Ice
Double Apple Ice has an irresistible fruity flavour. The rich apple flavour is literally twice as strong as usual, making it the perfect choice for anyone who enjoys rich, fruity-flavoured e-cigarettes. You can enjoy the sweet and juicy apple in every puff and inhale, which is really very tempting.
| | |
| --- | --- |
| Sweetness | ★★★☆☆ |
| Cooling | ★★★☆☆ |
| Intensity | ★★★☆☆ |
| Recommending | ★★★★☆ |
Blueberry Raspberry Lemon
Blueberry Raspberry Lemon is a triple fruit combination. The blend of juicy blueberries, rich raspberries, and refreshing lemons puts you in paradise and energises you for life every day. The rich, fruity flavour will continue tantalising your taste buds as you inhale a puff of vape juice.
| | |
| --- | --- |
| Sweetness | ★★★☆☆ |
| Cooling | ★★★☆☆ |
| Intensity | ★★★☆☆ |
| Recommending | ★★★★☆ |
Click to learn more about Best IGET Flavours, and don't miss out on your special flavour.
Verdict
Although finding a favourite IGET Vape B5000 flavour is difficult, first, you must clarify your preference.
Whether you like sweet or tart flavours, and then you can pick carefully among the 13 flavours of IGET Rock Vape.
No matter how picky you are about vape flavours, there is always one that you will like in IGET Vapes!
All in all, If you want to have more vape flavours to choose from, you can have your pick on the IGET Vape Australia!
Best IGET B5000 Flavours Australia: FQA
What is the best Flavour of IGET?
Based on the feedback from our IGET Vape users, the best flavour is Strawberry Watermelon Ice from IGET Bar Plus.
Is the IGET B5000 any good?
The IGET B5000 has a rechargeable battery. The battery can be used multiple times and is not disposable like other vapes.
Therefore, you don't have to dispose of the device after a single use. In the long run, it can save you a lot of money.
How long does the IGET B5000 last?
The IGET Rock B5000 has a 550mAh battery capacity. It can generally be used for 1-2 days, depending on how often you use it.
When should I charge my IGET B5000?
There are several signals indicating your IGET Rock Vape is time to charge.
The LED Light becomes red.
The vapour and flavour decrease.
Related Blogs
Here, we will introduce IGET Rock B5000 from the specifications, appearance, design, performance, flavours, nicotine content, charging steps, charging time and price.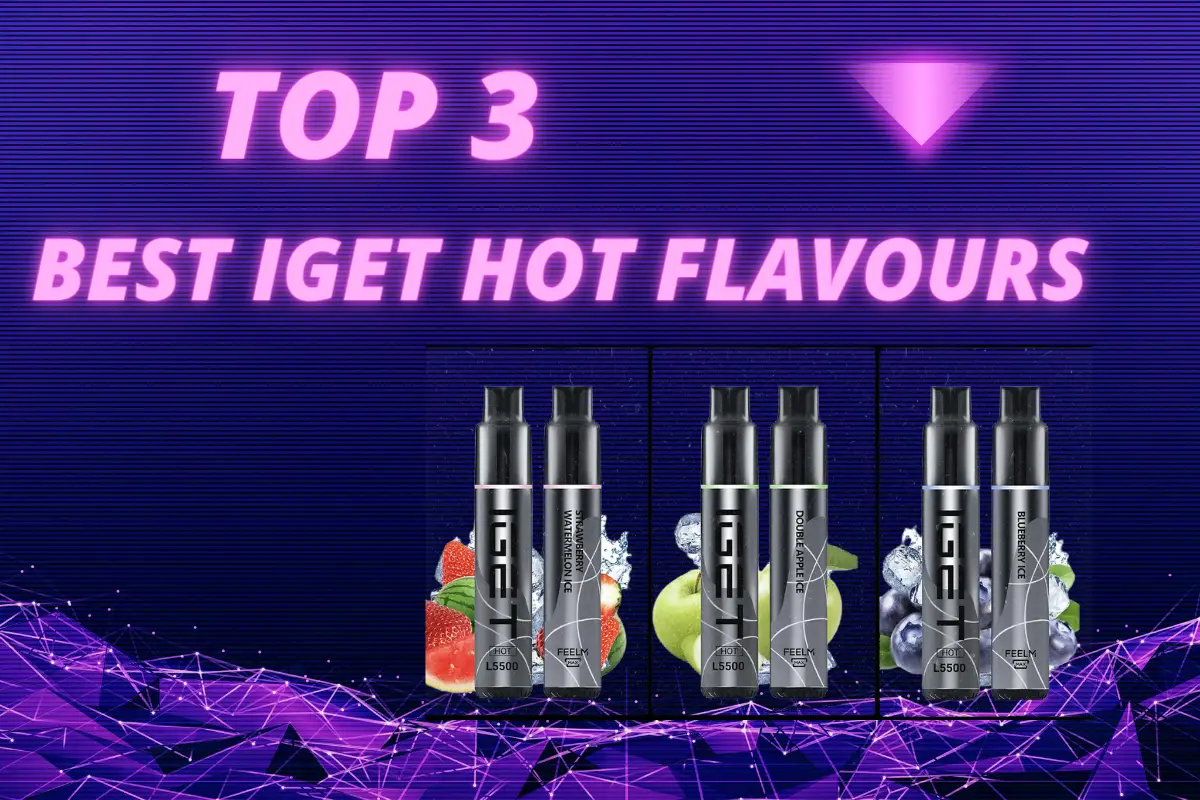 We've done the research and analyzed data from the IGET Vape online shop to provide you with the best IGET Hot flavours that customers love the most.
Are you still on the hunt for the best IGET Legend flavours of 2023? Look no further! We have compiled the popular flavours list based on our extensive statistics. Check it out!