BLUEBERRY IGET BAR FLAVOURS
The Blueberry line is classic, refreshing, sweet, and slightly tart. The vape flavour IGET Bar combined with blueberry is a top-notch treat for the taste buds.
Blueberry Ice IGET Bar gives a refreshing, cool finish to the sweet, mildly tart blueberry flavour. The delightful berry blast and a cooling sensation make for an unforgettable vaping experience.
Enjoy the exquisite blend of sweet cherries and fresh blueberries in our Cherry Blueberry IGET Bar. This unique combination offers a burst of flavours that is sure to tingle your taste buds.
The Blueberry Raspberry IGET Bar offers a flavourful fusion of juicy blueberries and tart raspberries. This taste sensation delivers a perfect balance of sweet and tangy notes.
FAQ About IGET Bar Blueberry Flavours
What is the best blueberry flavour of IGET Bar?
The best flavour is highly subjective and depends on individual preference. However, the Blueberry Raspberry IGET Bar is popular among many users.
How much nicotine does an IGET Bar have?
A standard IGET Bar contains approximately 5% (50mg/ml) of nicotine. However, we also offer IGET Bar with no nicotine variants for users who prefer a nicotine-free vaping experience.
Is an IGET Bar rechargeable?
No, the IGET Bar is not rechargeable. It is designed as a disposable vape for convenience and ease of use.
Is blueberry ice a good vape flavour?
Yes, our Blueberry Ice IGET Bar is a fan favourite. The blend of sweet blueberries with a cool icy finish offers a refreshing and satisfying vape experience.
What is the price of the IGET Bar 3500?
The price of the IGET Bar 3500 is $29.9.
Does the Blueberry IGET Bar come in different flavours?
The Blueberry IGET Bar comes in multiple flavour combinations, including Cherry Blueberry and Blueberry Raspberry, to cater to a variety of taste preferences.
What is the best Flavour of IGET Bar?
The best flavour of IGET Bar is strawberry watermelon ice.
How many flavors of IGET Bar are there?
The IGET Bar has 30 flavours.
IGET Bar Flavours Blog
What is the best IGET Bar flavour? Tell the truth.
We're diving into a comprehensive analysis of the top 10 flavours, all based on extensive data gathered from Google searches.
If you're a fan of blueberry flavours, then you can't go wrong with the IGET Bar Blueberry Flavours! I'm featuring 3 blueberry flavour blends from IGET Bar.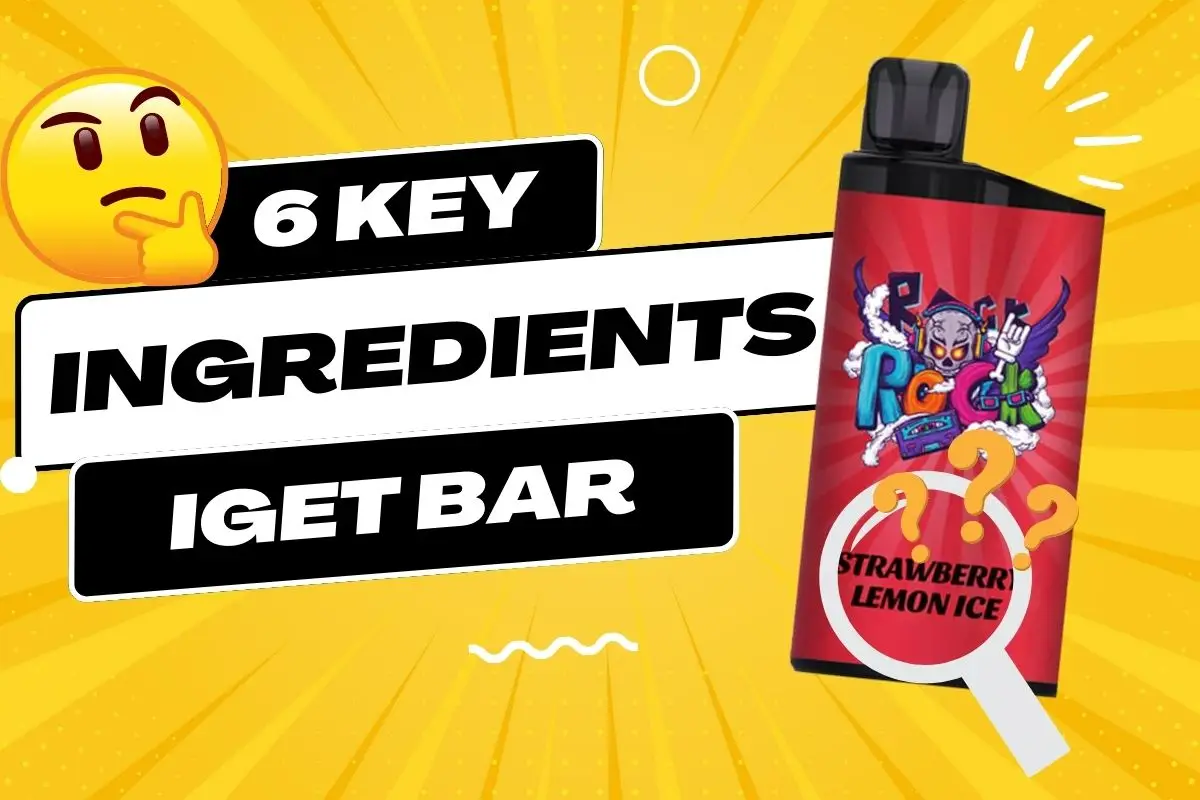 IGET has become a brand synonymous with quality vaping. There's one question, however, that's making rounds: "What's in the IGET Bar?"