KIWI IGET BAR FLAVOURS
The succulent kiwi adds a tangy punch to our wide selection of IGET Bar vape flavours, creating an unforgettable vaping experience for all fruit-flavour aficionados.
Experience the refreshing blend of exotic kiwi and juicy pineapple topped with a cool icy finish with our Kiwi Pineapple Ice IGET Bar. It's an invigorating tropical treat for all vape enthusiasts.
The enticing trio of tropical fruits creates a uniquely refreshing and tangy flavour profile in our Passion Fruit Kiwi Guava IGET Bar. It's like a tropical getaway in every puff.
Strawberry Kiwi Ice IGET Bar harmoniously blends the sweet taste of strawberries with the tartness of kiwi, all balanced with a cool icy finish. It's a summer blend that will definitely excite your taste buds.
FAQ About IGET Bar Kiwi Flavours
What is the best kiwi flavour of IGET Bar?
Taste is subjective and varies from person to person. However, many users highly appreciate Strawberry Kiwi Ice IGET Bar Flavours for their fruity and refreshing vaping experience.
What does Strawberry Kiwi IGET Bar taste like?
The Strawberry Kiwi Ice IGET Bar combines the sweetness of strawberries and the tartness of kiwi, offering a balanced and fruity vape experience, followed by a refreshing icy aftertaste.
What is the best Flavour of IGET Bar?
The best flavour of IGET Bar is strawberry watermelon ice.
How many flavors of IGET Bar are there?
IGET Bar flavours are available in 30.
What is the most popular Flavour of IGET legend?
The most popular flavour of IGET Legend is blackberry ice.
IGET Bar Flavours Blog
What is the best IGET Bar flavour? Tell the truth.
We're diving into a comprehensive analysis of the top 10 flavours, all based on extensive data gathered from Google searches.
The sweet and refreshing taste of kiwi blends perfectly with the thick and silky smoothness of Kiwi IGET Bar flavours, with a fruity aftertaste.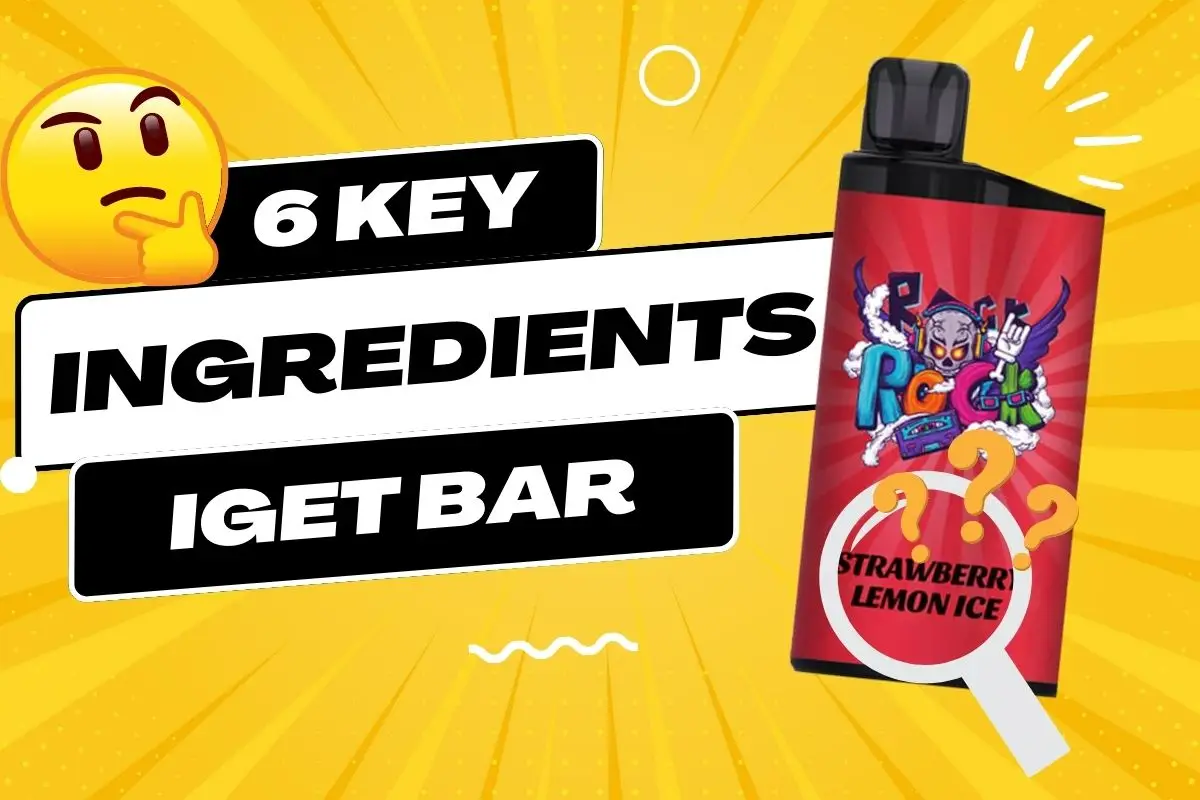 IGET has become a brand synonymous with quality vaping. There's one question, however, that's making rounds: "What's in the IGET Bar?"