MANGO IGET BAR FLAVOURS
As a tropical fruit, Mango is one of the most iconic I GET Bar flavours. It is loved by many vapers, and its sweetness is top-notch to get people to fall in love with this ripe mango flavour.
Savour the summery mix of the Orange Mango Pineapple IGET Bar. This flavour celebrates the vibrant fusion of tangy oranges, succulent mangoes, and juicy pineapples. All cooled down by a whisper of ice.
Unleash a burst of tropical freshness with the Mango Ice IGET Bar. You'll enjoy the sweet, succulent taste of ripe mangoes enhanced by a cooling icy undertone with every inhale.
Step into a tropical paradise with the Passion Fruit Mango Lime IGET Bar. This exquisite blend combines the exotic tang of passion fruit, the rich sweetness of mangoes, and a zesty twist of lime for a tantalizing vape experience.
FAQ About IGET Bar Mango Flavours
What is the best mango flavour of the IGET Bar?
Mango Ice IGET Bar is quite popular among users.
What is the price of the Mango Ice vape IGET Bar?
The price of Mango Ice IGET Bars is $29.9.
How does the Orange Mango Pineapple IGET Bar taste?
The Orange Mango Pineapple IGET Bar offers a refreshing blend of three tropical fruits – tangy orange, sweet mango, and juicy pineapple. It is topped off with a cool icy finish that makes it the perfect choice for a hot summer day.
The best flavour of IGET Bar is strawberry watermelon ice.
The best flavour of IGET Bar is strawberry watermelon ice.
How many flavors of IGET Bar are there?
IGET Bar has 30 flavours in Australia.
What is the most popular Flavour of IGET legend?
The most popular flavour of IGET Legend is blackberry ice.
IGET Bar Flavours Blog
What is the best IGET Bar flavour? Tell the truth.
We're diving into a comprehensive analysis of the top 10 flavours, all based on extensive data gathered from Google searches.
Mango IGET Bar has unique flavours that will leave your taste buds buzzing. I'll be reviewing three must-try flavours for fans of vaping Mango IGET Bar.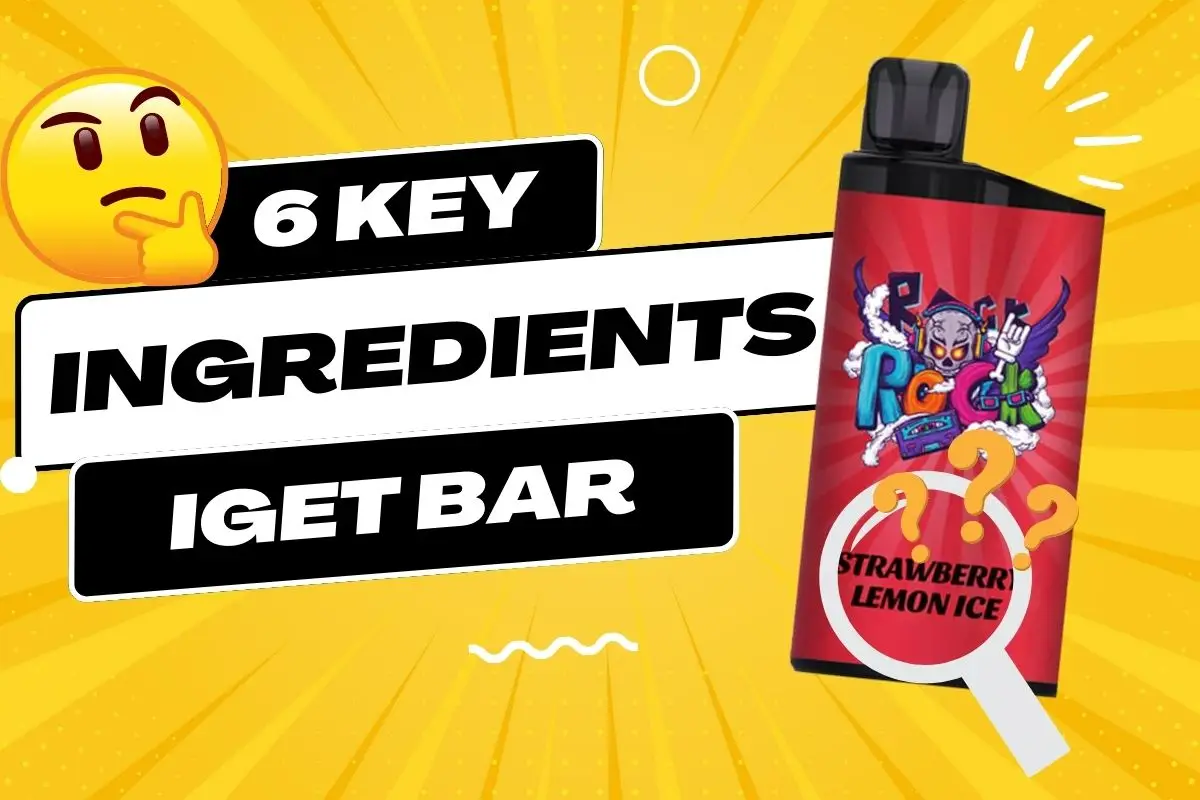 IGET has become a brand synonymous with quality vaping. There's one question, however, that's making rounds: "What's in the IGET Bar?"