PASSION FRUIT IGET BAR FLAVOURS
The Passion Fruit of IGET Bar vape flavours is an uplifting flavour that starts with the most distinctive tartness of passion fruit, which works well to temper the sweetness in many of IGET Bar's fruit flavours, keeping the vape flavours at all times in a way that doesn't sweeten the saturated effect.
Elevate your vape experience with our Passion Fruit Kiwi Guava IGET Bar. This exotic concoction combines the unique flavours of passion fruit, tart kiwi, and sweet guava for a truly delightful vape.
Discover a tropical oasis with the Passion Fruit Watermelon Ice IGET Bar. This flavour combines the exotic sweetness of passion fruit with refreshing watermelon undertones, capped off with a cool icy finish.
Indulge in the mouth-watering blend of our Passion Fruit Mango Lime IGET Bar. The tropical sweetness of passion fruit and mango, offset by a zesty hint of lime, offers a vibrant vape experience you'll love.
FAQ About IGET Bar Passion Fruit Flavours
What is the best passionfruit flavour of IGET Bar?
Many vapers love our tropical flavours, especially the Passion Fruit Mango Lime IGET Bar.
Does the IGET Bar have nicotine?
IGET Bar contains 5% nicotine, providing an authentic vaping experience.
What percentage of nicotine is in a IGET Bar?
The percentage of nicotine in an IGET Bar can vary depending on the specific flavour. 5% nicotine IGET Bar has 30+ flavours, but 0% nicotine IGET Bar just has 10 flavours.
What chemicals are in a IGET Bar?
IGET Bars contain a mixture of propylene glycol, vegetable glycerin, flavourings, and nicotine. The exact proportions may vary among different flavours and series.
What is the best Flavour of IGET Bar?
The best flavour of IGET Bar is strawberry watermelon ice.
How many flavors of IGET Bar are there?
IGET Bars have 30 flavours in Australia.
IGET Bar Flavours Blog
What is the best IGET Bar flavour? Tell the truth.
We're diving into a comprehensive analysis of the top 10 flavours, all based on extensive data gathered from Google searches.
As a longtime vaper, I highly recommend the IGET Bar, especially the Passionfruit flavour. If you're a Passion Fruit fan, you'll definitely enjoy it.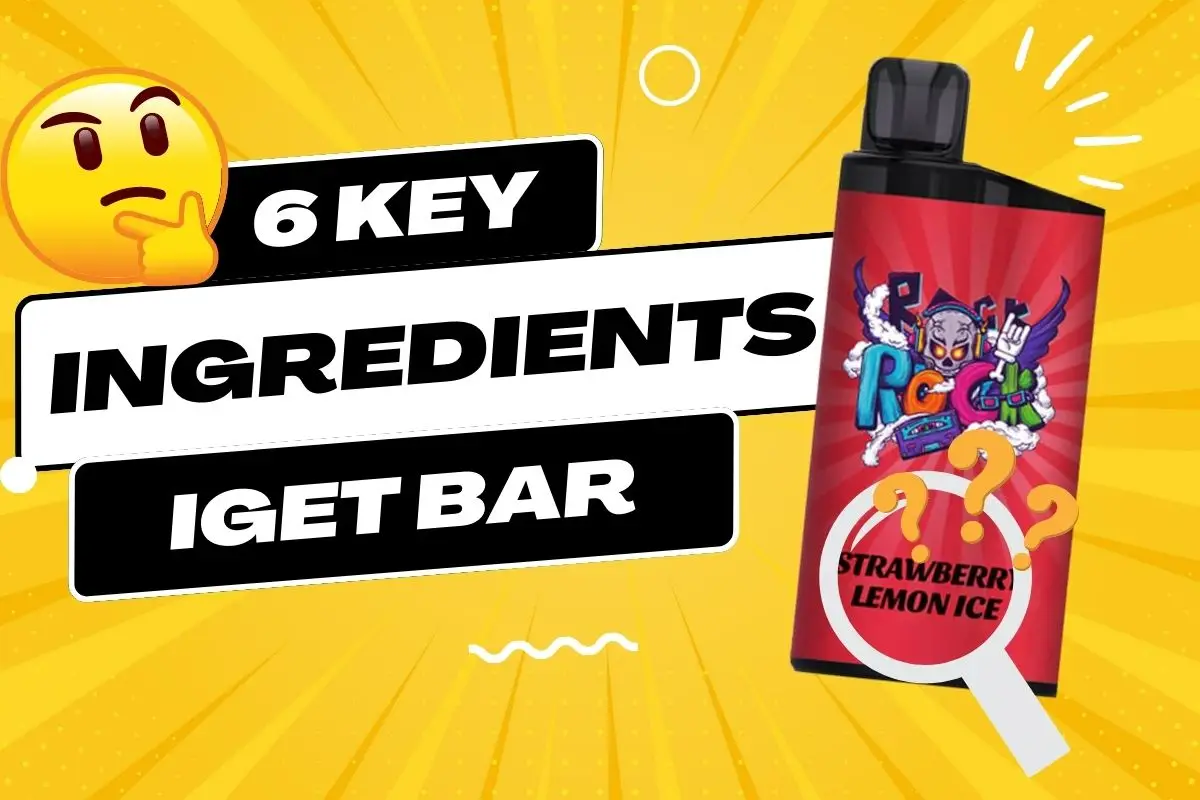 IGET has become a brand synonymous with quality vaping. There's one question, however, that's making rounds: "What's in the IGET Bar?"
PASSION FRUIT FLAVOUR REVIEW
Amazing flavourss and smooth vaping experience.
6 months ago
Fantastic vape, excellent flavourss.
7 months ago