POMEGRANATE IGET BAR FLAVOURS
The Pomegranate in the IGET Bar flavor offers a slightly sweet and rich taste that combines with other fruit flavors for an unforgettable vaping experience.
Get ready for a unique combination with the Banana Pomegranate Cherry Ice IGET Bar. The tropical sweetness of bananas, tartness of pomegranate, and the tangy freshness of cherries culminate with an icy finish to provide a truly exceptional vape experience.
Experience the juicy burst of cherry and pomegranate in every puff with our Cherry Pomegranate IGET Bar. This unique blend offers a balanced flavour that's perfect for an all-day vape.
The Blackberry Pomegranate Cherry Ice IGET Bar offers a flavour combination that is both sweet and slightly tart. This vape is an explosion of flavours, with the juicy blackberries and cherries and the unique taste of pomegranate.
FAQ About IGET Bar Pomegranate Flavours
What is the best pomegranate flavour of IGET Bar?
While it largely depends on personal preference, the Cherry Pomegranate IGET Bar Flavours are quite popular due to their exotic and slightly tart taste.
Does the IGET Bar have nicotine?
IGET Bars typically come with 5% (50mg/ml) nicotine content. However, there are also IGET Bar no nicotine options available for those who prefer nicotine-free vaping.
What is the best Flavour of IGET Bar?
The best flavour of IGET Bar is strawberry watermelon ice.
Is Cherry Pomegranate vape good?
The Cherry Pomegranate vape is a delightful blend that provides a harmonious balance of sweet and slightly tart flavours, making it a favourite among many of our customers. Be sure to check out our Cherry Pomegranate IGET review for more detailed feedback.
What is the price of the Pomegranate IGET Bar?
The price of the Pomegranate IGET Bar is $29.9.
What does the Pomegranate IGET Bar taste like?
Our Pomegranate IGET Bar offers the unique, slightly sweet, and slightly tart taste of fresh pomegranate juice. It's an exotic and refreshing vape experience.
How many flavors of IGET Bar are there?
The vape flavours IGET Bar are available in 30.
IGET Bar Flavours Blog
What is the best IGET Bar flavour? Tell the truth.
We're diving into a comprehensive analysis of the top 10 flavours, all based on extensive data gathered from Google searches.
Welcome to the Pomegranate IGET Bar Collection, which presents pomegranate's delicious and exotic flavour.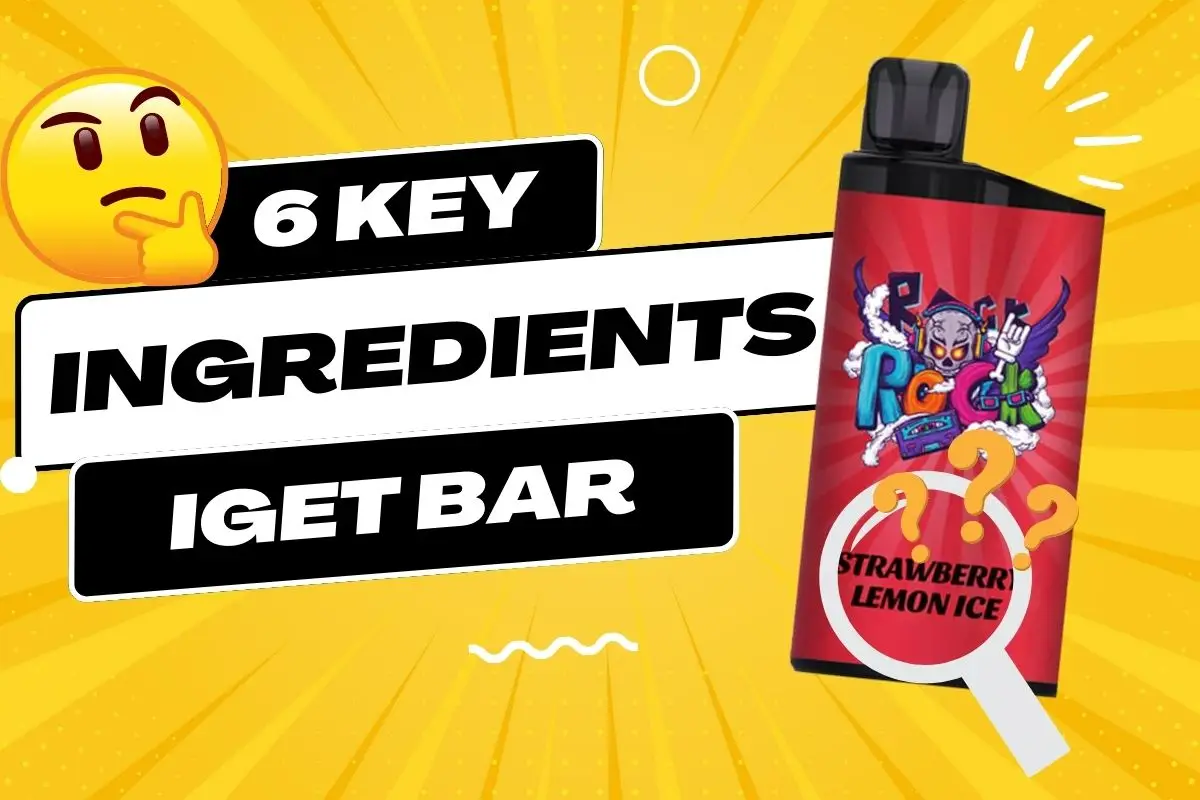 IGET has become a brand synonymous with quality vaping. There's one question, however, that's making rounds: "What's in the IGET Bar?"
POMEGRANATE FLAVOUR REVIEW