RASPBERRY IGET BAR FLAVOURS
Raspberry, one of the IGET Bar flavours, is uniquely refreshing, allowing it to combine with other fruit flavours to produce an exciting taste that creates an unforgettable smoky sensation.
Savor the tang of ripe raspberries blended with the sweetness of fresh strawberries in our Strawberry Raspberry IGET Bar. It's a beautiful blend of two classic berries that will leave you craving more.
With our Blackberry Raspberry Lemon IGET Bar, enjoy the perfect fusion of tart raspberries, sweet blackberries, and a hint of refreshing lemon. It's a journey of different flavours that complement each other perfectly.
The Blueberry Raspberry IGET Bar delivers a sweet and tangy mix of blueberries and raspberries. This vibrant combination provides a deliciously fruity vaping experience.
The Raspberry Grape IGET Bar combines the tangy sweetness of raspberries with the deep, rich taste of grapes. It's a refreshing and mouthwatering vape experience you don't want to miss.
FAQ About IGET Bar Raspberry Flavours
What is the best raspberry flavour of IGET Bar?
While everyone has their personal favourites, many vapers find our Strawberry Raspberry IGET Bar Flavours quite refreshing and delightful.
Does the Strawberry Raspberry IGET Bar have nicotine?
Yes, the Strawberry Raspberry IGET Bar comes with a nicotine strength of 5% (50mg/ml).
What is the best Flavour of IGET Bar?
The best flavour of IGET Bar is strawberry watermelon ice.
How many flavors of IGET Bar are there?
IGET Bar vape flavours are available in 30.
What is the most popular Flavour of IGET legend?
The most popular flavour of IGET Legend is blackberry ice.
IGET Bar Flavours Blog
What is the best IGET Bar flavour? Tell the truth.
We're diving into a comprehensive analysis of the top 10 flavours, all based on extensive data gathered from Google searches.
Try the flavours from our Raspberry IGET Bar line and let it dance in your mouth to create an unforgettable vape experience!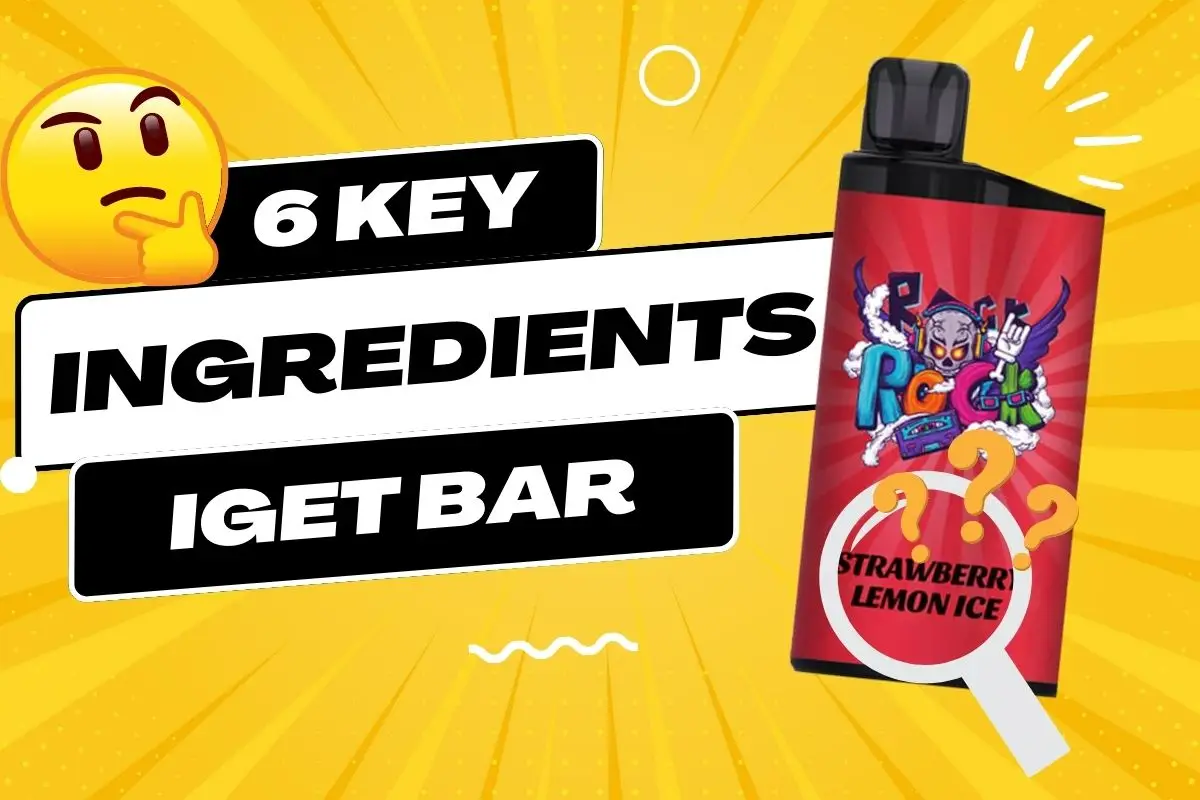 IGET has become a brand synonymous with quality vaping. There's one question, however, that's making rounds: "What's in the IGET Bar?"