IGET Bar Plus Review: Quick Guide
Hello, IGET Vape enthusiasts! If you're enjoying the IGET Bar, you should check out the new and improved IGET Bar Plus. This upgrade is a game-changer! Let's take a look together and find out what's new!
Rechargeable for long vaping with Type-C design
Replaceable pod for reuse
Mesh coils offer a richer and purer taste experience
Up to 6000+ puffs
Large e-liquid capacity
As a vaper who follows the trend of e-cigarette, I am impressed by the above changes. Now, let me take you on a journey of discovery with IGET Bar Plus!
What Is IGET Bar Plus?
IGET Bar Plus Vape, a revolutionary creation from IGET Australia, redefines the disposable vape experience with its rechargeable and replaceable pod system. It is equipped with a 600mAh rechargeable battery and a generous 16ml E-liquid capacity, delivering an impressive 6000 puffs of pure vaping satisfaction. The upgraded mesh coils guarantee precise vaporization, intensifying the richness of every puff for a truly immersive flavour sensation. When you're ready for a change, simply switch to a new IGET Bar Plus Pod.
IGET Bar Plus review: Appearance and design
IGET's latest product, the IGET Bar Plus, is a combination of eye-catching design and impressive performance that has garnered significant public attention. When compared to the IGET Bar, the shape and design of the IGET Bar Plus are particularly noteworthy.
The cylindrical shape of the IGET Bar Plus fits comfortably in your hand, making it easy to hold. Its lightweight and compact design also makes it convenient to carry. The aluminum shell is highly durable and effectively protects the device and pod from damage or e-liquid leakage. Additionally, the bottom of the Bar Plus offers a more spacious air outlet, and the textured design provides a better grip, resulting in a smoother vaping experience.
With its bright shell colour and eye-catching pattern design, IGET Bar Plus is the most stylish and trendy option in terms of appearance. It is available in 13 bold colours that are popular among vapers, especially younger ones. Some have even started matching their vape colour with their outfit, turning it into a new fashion trend.
IGET Bar Plus review: Specifications
The IGET Bar Plus is an innovative vaping device that builds upon the excellence of the original IGET Vape Bar while also making improvements and enhancements in many aspects. The following is the basic specification information about the IGET Bar Plus:
Size:Kit 30×30×102.5mm / Pod 30×30×64.5mm
Battery: 600mAh
Nicotine Strength: 50mg/ml(5%)
Puffs: Up to 6000 puffs
E-liquid: 16ml
Coil: 1.4ohm
Flavours: 13
Weight: 78g(Kit) / 37g(Pod)
Charging Port: Type-C
Material: PC+ALU
IGET Bar Plus review: Pros and cons
Potential Benefits
Rechargeable
Mesh Coils
Large E-liquid Capacity
Ergonomic Round Body
LED Activation Indicator
Type-C Charging
Smooth Throat Hit
Replaceable Pod
Risks and Drawbacks
Higher Cost
Somewhat Heavy
How Does IGET Bar Plus 6000 Puffs Work?
The IGET Bar Plus is a unique vape device that combines the convenience of a disposable vape with the durability and versatility of a rechargeable unit. Here's how it works:
The IGET Bar Vape Plus has two main parts: the device body and the disposable pod. The body contains a rechargeable 600mAh battery and the electronics that power the vape.
When you take a draw from the mouthpiece of the disposable pod, a sensor inside the device body activates the heating element or coil located within the pod. This coil warms up and vaporizes the e-liquid stored in the pod.
The IGET Bar Vape Plus offers a convenient replaceable pod system. Simply remove the spent pod from the device body and replace it with a new one when the e-liquid runs out. The quick-connect magnetic system ensures a secure and seamless connection between the pod and the vape kit.
In addition, the rechargeable battery in the vape kit can be recharged using the included Type-C charging cable, making it a cost-effective and eco-friendly option for vapers who are constantly on the move.
How To Recharge IGET Bar Plus?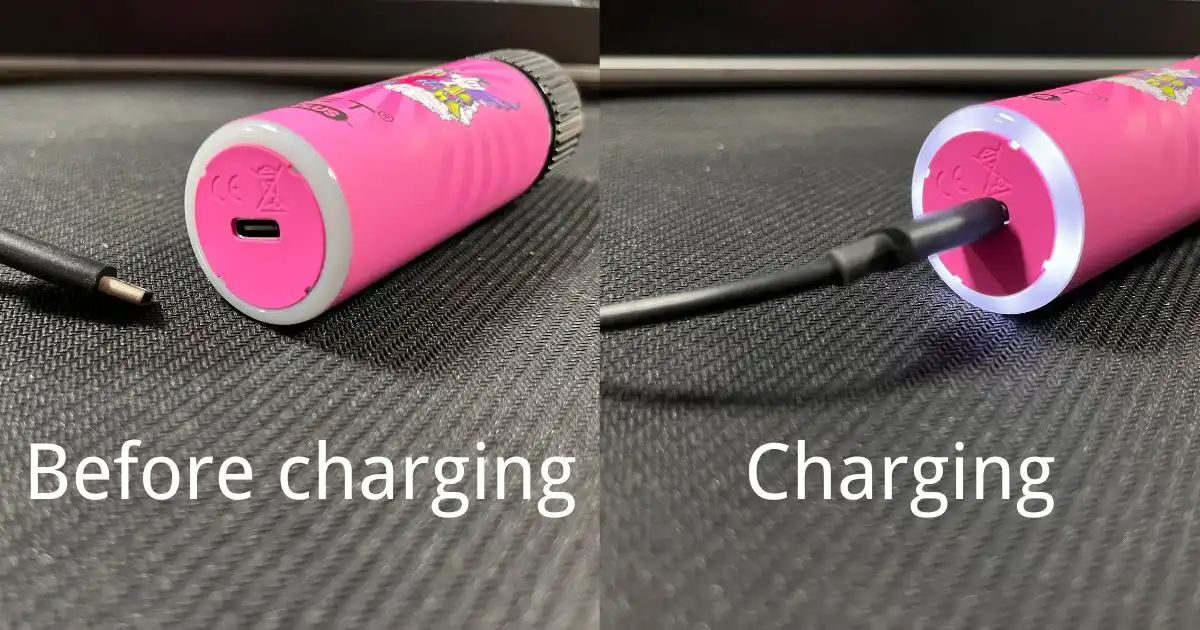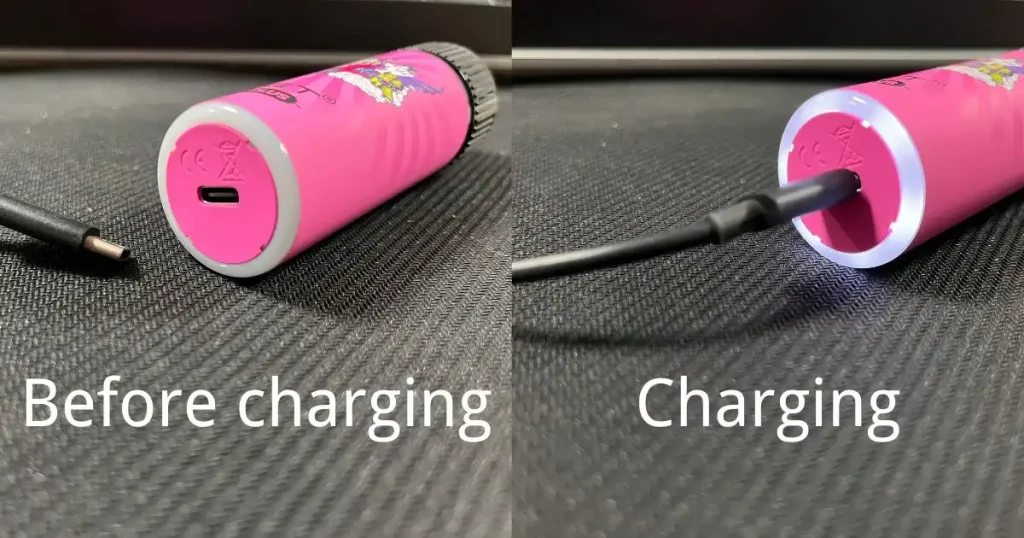 The IGET Bar Plus Australia comes initially equipped with 16ml of vaping e-liquid. Its rechargeable design ensures that you don't have to worry about wasting any of the vaping e-liquid. To charge your IGET Bar Plus, simply follow these charging steps:
Prepare a Type-C charger (a cell phone charger will also work).
Locate the charging port at the bottom of the vape.
Insert one end of the charger into the charging port of the vape.
Connect the other end of the charger to the power supply.
The indicator light will flash, indicating that charging has started.
Once the vape is fully charged, unplug the charger.
How To Refill IGET Bar Plus?
The Bar Plus IGET features a replaceable pod system, indicating that it is not intended to be refilled. It comes equipped with a rechargeable battery and replaceable disposable pods. Instead of refilling the oil tank, which can be time-consuming, vapers can simply replace the IGET Bar Plus Refill Pod once the e-liquid runs out, providing extended use.
How Long To Charge IGET Bar Plus?
To charge the Bar Plus vape, it should take around 30 to 60 minutes. You'll know that charging has started when the indicator light begins to flash. Once the vape is fully charged, simply unplug the charger.
How Long Does An IGET Bar Plus Last?
The Bar Plus rechargeable vape is the latest and most popular model from IGET, offering an impressive 6000 puffs. Its long-lasting performance makes it a top choice for Aussie e-cigarette users. The device's durability varies based on individual usage patterns:
With a frequency of 100 puffs per day, it can last up to 60 days.
With a frequency of 200 puffs per day, it can last up to 30 days.
With a frequency of 300 puffs per day, it can last up to 20 days.
With a frequency of 500 puffs per day, it can last up to 12 days.
Is there a statute of limitations on the use of the IGET Bar Plus device?
For the best vaping experience, it is recommended that you replace your IGET Bar Plus device after 5 pod changes, with a maximum of 10 pod changes. To fully experience the flavour of the IGET Bar Plus, I recommend replacing your device in a timely manner.
IGET Bar Plus Pod Mixed Flavours Box (10PCS)
IGET Bar Plus Pod Specifications
Puff: 6000 Puffs
Nicotine: 5% (50mg/mL)
Coil: Mesh Coil
E-liquid: 16ml

IGET Bar Plus Review: Five Outstanding Features
IGET Bar Plus Rechargeable
The IGET Bar Plus offers a rechargeable vaping experience that is both reliable and long-lasting. Thanks to its rechargeable design, you can enjoy vaping until the very last puff. To charge the device, simply connect a Type-C charger to the bottom charging port.
IGET Bar Plus Pod Replaceable
The IGET Bar Vape Plus features a replaceable pod system that enables easy switching between different e-liquid flavours without the need to refill a tank or change a coil. This system, known as the IGET Bar Plus Pods, also makes it convenient to carry multiple pods with different flavours for on-the-go vaping.
IGET Bar Plus Mesh Coil
The IGET Bar Plus differs from the previous IGET series by using a 1.4-ohm mesh coil. This leads to improved atomization efficiency and faster vapor production, resulting in a smoother and more satisfying experience.
IGET Bar Plus Delivers 6000 Puffs Per Charge
The IGET Bar Plus offers an impressive 6000 puffs per charge. It boasts a significantly increased number of puffs compared to other vapes in the IGET series.
IGET Bar Plus Large E-liquid Capacity
The IGET Bar Plus is currently the largest-capacity e-cigarette available in the IGET series. With each pod containing 16ml of e-liquid, vapers can enjoy a longer vaping experience without needing to refill as frequently.
13 IGET Bar Plus Flavours List
Blueberry Raspberry Bubble Gum – Best Seller
Strawberry Kiwi Ice – Sweetness
Strawberry Watermelon Ice – Coolness
Banana Ice
Cherry Pomegranate
Cola Ice
Double Apple
Grape Ice
Melon Ice
Orange Grape Fruit Lemon
Passionfruit Kiwi Guava
Watermelon Ice
Watermelon Mint Ice
IGET Bar Plus offers a range of 13 epic flavours to cater to every taste bud, providing a diverse and satisfying vaping experience.
From fruity and sweet to cool and icy, there's a flavour for every mood. Whether you're in the mood for something refreshing like Strawberry Kiwi Ice or something indulgent like Passionfruit Kiwi Guava, IGET Bar Plus has got you covered. Try all the IGET Bar Plus flavours and find your new favourite!
👉 Click on IGET Flavours to find out more about the best and newest flavours.
IGET Bar Vs IGET Bar Plus
Before looking at the similarities and differences between the Bar Plus vape and the Bar vape, now take a look at the following quick overview list.
IGET Bar Plus
IGET Bar
Puffs
6000 vs 3500

✔

❌

Battery
600mAh vs 1500mAh

❌

✔

Rechargeable

✔

❌

Refillable (Replaceable pod)

✔

❌

E-liquid
16ml vs 12ml

✔

❌

Flavour
13 vs 30

❌

✔

Airflow
4 vs 3

✔

❌

Price
$40 vs $29.9

❌

✔

Suitable for new vapers

❌

✔

Throat Hit
Smooth vaping
Powerful throat hit
Material
PC+ALU
PC+ALU
IGET Bar Plus Vs IGET Bar: Which one you finally choose?
After comparing the two products, it's evident that the IGET Bar Plus outperforms the IGET Bar in several ways. The IGET Bar Plus boasts a rechargeable feature and replaceable pods, providing 6000 puffs for a more extended vaping experience.
This makes it a great option for flavour-chasers who want to indulge in various flavours without breaking the bank and enjoy long vaping sessions without worrying about running out of power.
Additionally, its mesh coil system enhances flavour and provides smoother hits. If you prefer a device that delivers a consistent high-quality vaping experience, then the Bar Plus is the perfect choice.
For a deeper dive into these devices' differences and benefits, be sure to check out our comparison article: IGET Bar Plus Vs IGET Bar.
Price Of IGET Bar Plus & Pod
IGET Bar Plus Vape Near me
After reading this IGET Bar Plus review, you should have a good understanding of its features, flavours, and how it differs from the IGET Bar. If you're interested in trying this reliable and enjoyable product, I recommend purchasing it from IGET Vape Shop. They have a professional service team that is efficient in delivery and after-sales service, and vapers have given them positive reviews. Plus, they are currently offering a year of free after-sales service and some great discounts, making it well worth a try. Please feel free to share your opinions in the comments below!
FAQ About IGET Bar Plus
What type of charger is used to charge the IGET Bar Plus?
The IGET Bar Plus charger features a convenient Type-C charging cable, providing fast and efficient charging for your IGET Bar Plus device.
How much nicotine is in a IGET Bar Plus?
The nicotine content of IGET Bar Plus is 5% (50mg/ml).
How does IGET Bar Plus Pod work?
The IGET Bar Plus Pod (also known as the IGET Bar Plus refill pod), an integral component of the IGET Bar Plus device, houses the e-liquid which, upon user's inhalation, is heated within the device to create vapor for a seamless, flavorful vaping experience