Quick Guide: IGET Hot Vs IGET Legend
IGET Hot vs IGET Legend, which one will be better? What is the difference between these two striking vape standouts? As a 5-year vaper who has been vaping IGET vapes, I hope to help more vapers answer these questions. IGET Legend represents smooth-flavour vapes, while IGET Hot is an excellent vape with upgraded coil technology and a heating system.
This article will provide detailed information about these two vapes, including their specifications and key differences so you can refer to your choice. Now, it's time to start our journey of discovery!
Introduction
Recently, more and more vapers of IGET have noticed the IGET Hot and IGET Legend series and are curious about them: what is the difference between these two vapes that are both pen series and look similar? Which one is more suitable for me?
This article will explain as much as possible all the key information you want about IGET Hot and IGET Legend, quickly taking you through the similarities and differences to make the best buying choice.
IGET Hot Overview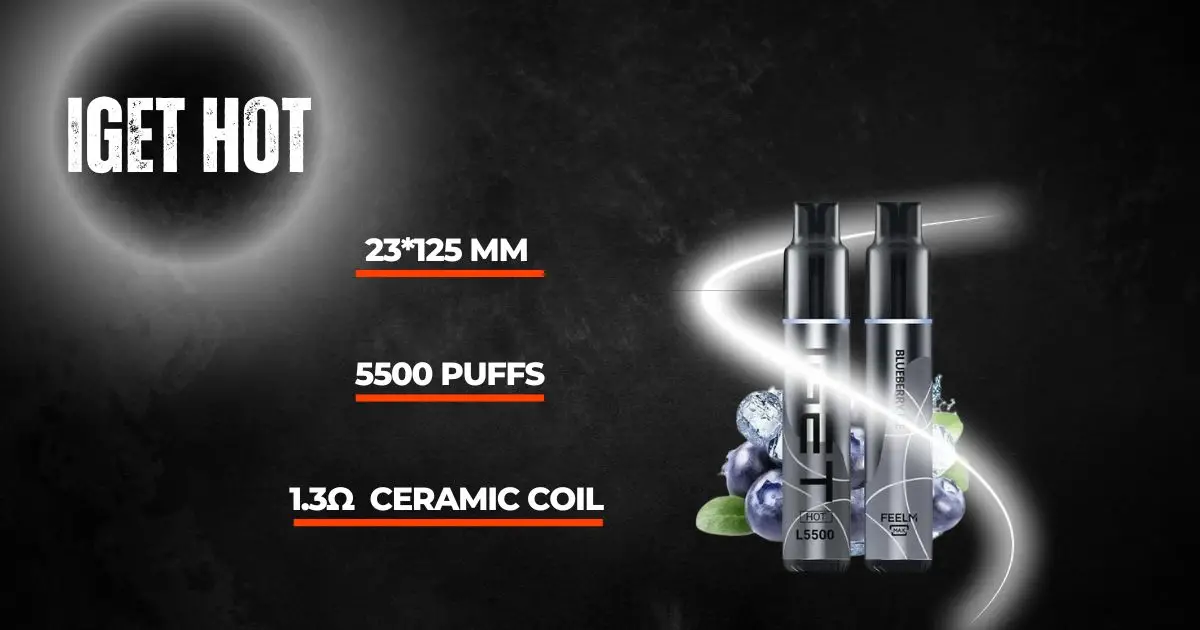 Specification
Size: 23*23*125mm
Weight: 65g
Puffs: up to 5500 puffs
Nicotine: 5%
E-liquid: 12ml
Coil: 1.4 Ohm
Battery: 1600mAh
Flavours: 13
Material: ALU+PCTG
IGETHot 5500 puffs, made for "throat hitting", has been welcomed by vapers as soon as it appeared. As a new product in 2023, IGET with upgraded ceramic coil, 5500 puffs of vaping times, plus 1600mAh of power shines in the Australian vape products. This high-performance configuration undoubtedly meets the needs of many vapers who want to use vapes for extended periods and has become the "dream vapes" for many vapers.
IGET Hot 5500 puffs feature 13 carefully blended flavours to ensure something for everyone's flavour buds. With a nicotine content of 5%, it offers a stronger throat hit and is ideal for Australian vapers looking for a top-notch vaping experience.
IGET Legend Overview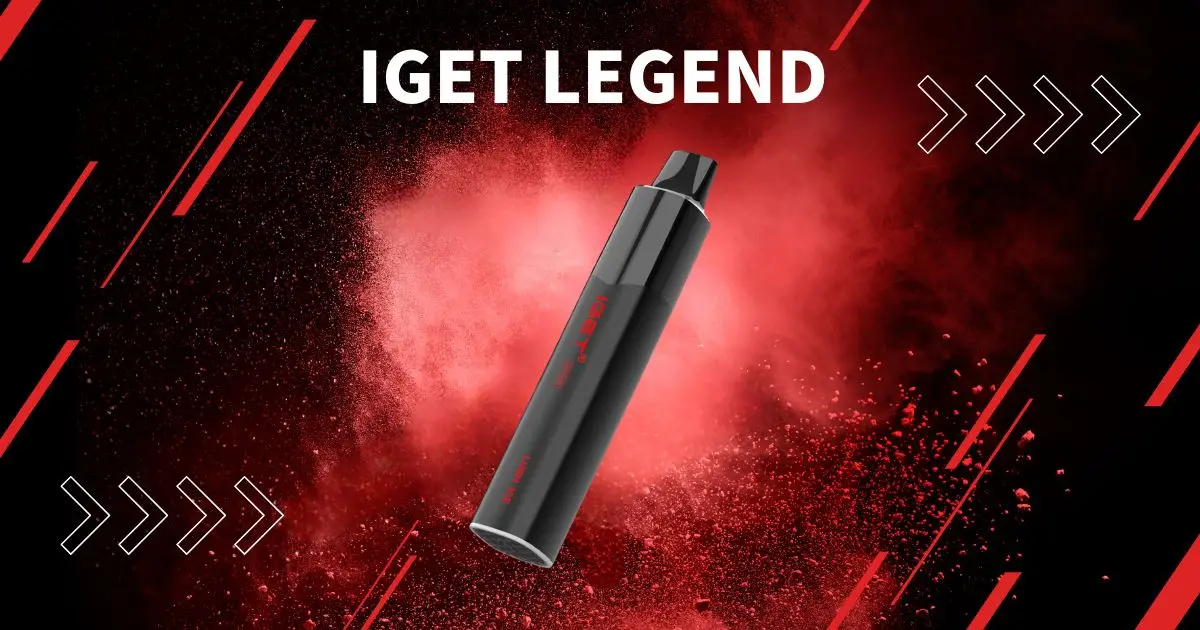 Specification
Size: 22*22*122mm
Weight: 0.075kg
Puffs: up to 4000 puffs
Nicotine: 5%/0%
E-liquid: 12ml
Coil: 1.4 Ohm
Battery: 1350mAh
Flavours: 24
Material: ALU+PCTG
IGET Legend 4000 puffs vape is an absolute legend, as it provides a choice of 24 diverse flavours, offering a variety to suit every flavour. With 5% and 0% nicotine options, plus up to 4000 puffs, it provides a fantastic vaping experience that's hard to beat. It's a top-notch product with a sensational mouthfeel. The IGET Legend flavours are important in attracting a wide range of vapers.
Key Differences Between IGET Hot VS IGET Legend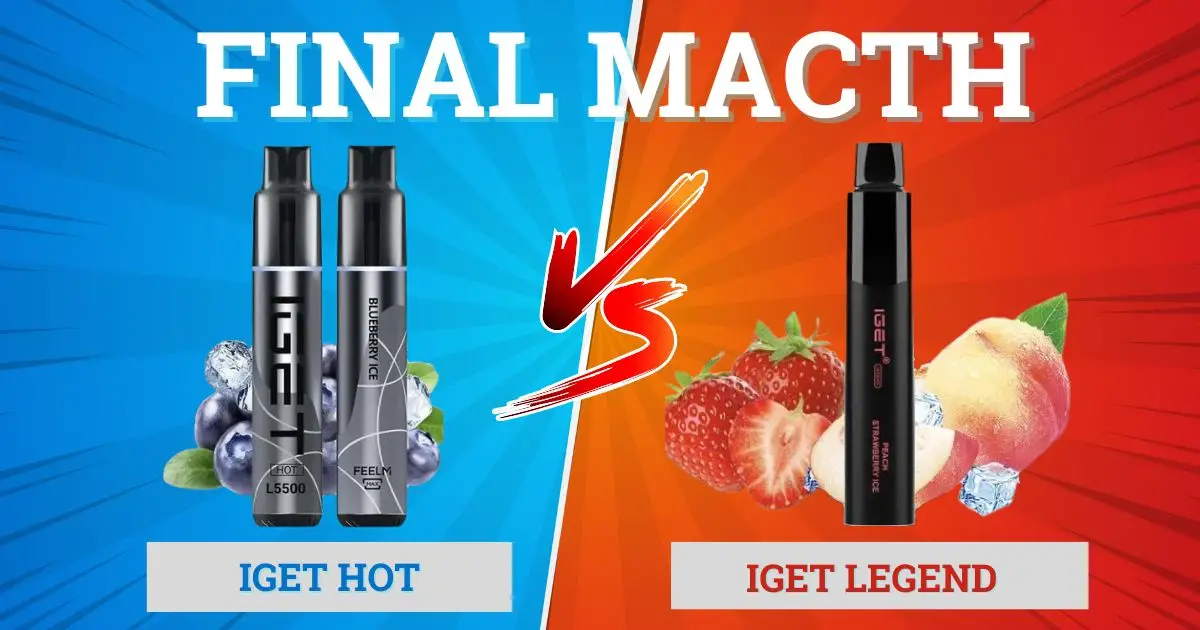 IGET Hot vs IGET Legend
Appearance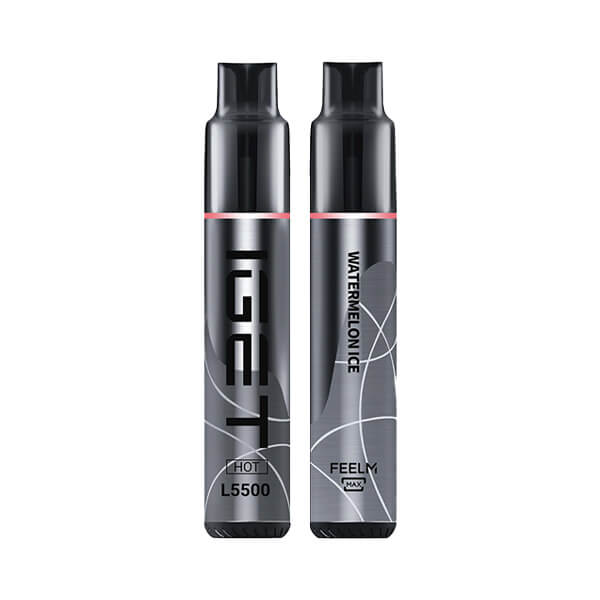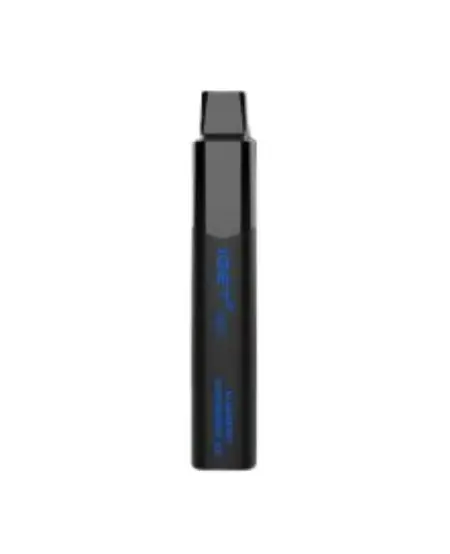 Coil
Ceramic coil vs Metal coil
Puffs
5500 Puffs and 4000 Puffs
Battery
1600mAh vs 1350mAh
Vape Tank
Sub-transparent Tank vs Opaque tank
IGET Hot vs IGET Legend: Vape Coil
Compared to the metal coils used in Legends vape, IGET Hot 5500 puffs use ceramic coils. The two coils have different heating systems and advantages and disadvantages.
Heating System
Electric current passes through and heats the metal wire, transfers the heat to the organic cotton which absorbs the e-liquid and converts the e-liquid into vapour through heat conduction and evaporation.
Electric current passes through the ceramic coil and quickly transfers the heat to the ceramic piece or rod. The heated ceramic surface heats the e-liquid when it comes in contact with it, thus producing vapour.
Pros and cons
| | Metal coil | Ceramic coil |
| --- | --- | --- |
| Pure flavour | ❌ | ✔ |
| service life | ❌ | ✔ |
| Low energy consumption | ✔ | ❌ |
| Precise temperature control | ❌ | ✔ |
| Low cost | ✔ | ❌ |
| Resistance to external | ✔ | ❌ |
Overall, IGET Hot's ceramic coils are superior in terms of obtaining a purer taste, service life, low energy consumption and precise temperature control, while IGET Legends regular metal coils are superior in terms of manufacturing cost and external resistance to compression. The following are descriptions of their specific advantages:
Ceramic coils are usually composed of highly stable ceramic materials and good corrosion resistance and can provide a purer and more original vapour when reheating the vape. In contrast, metal coils contain materials such as metal wire and organic cotton, which may release impurities when heated and affect the flavour of the vapour.
The high-temperature stability of ceramic coils allows them to maintain their structural integrity for a long time even when heated at high temperatures, resulting in a long service life. However, metal coils can be deformed or burned at high temperatures, resulting in relatively short service life.
Metal coils usually have a lower resistance, meaning they can use less electricity to heat the e-liquid than ceramic coils at the same power. Therefore, equipping metal coils is beneficial to extend the life of the vape's battery and the life of your vape.
Precise temperature control
Ceramic coils make it easier to control temperature due to their uniform heat distribution, resulting in more accurate temperature control. On the other hand, metal coils may create hot spots, resulting in uneven temperatures, which may affect the flavour.
The manufacturing process of ceramic magnetic coils is more complex, including steps such as moulding and processing of ceramic materials, which require specialized equipment and technology to operate, and therefore the manufacturing cost is higher. The manufacturing cost of metal coils is lower because its main production materials, metal wire and organic cotton, are lower in cost and its production process is simpler, including processing metal wire and organic cotton assembly.
Because of ceramic coils' high hardness and brittleness, it is prone to fracture and breakage when subjected to external shocks. In this respect, metal coils are more resistant to external shocks.
IGET Hot Vs IGET Legend: Smooth flavour and throat-hit flavour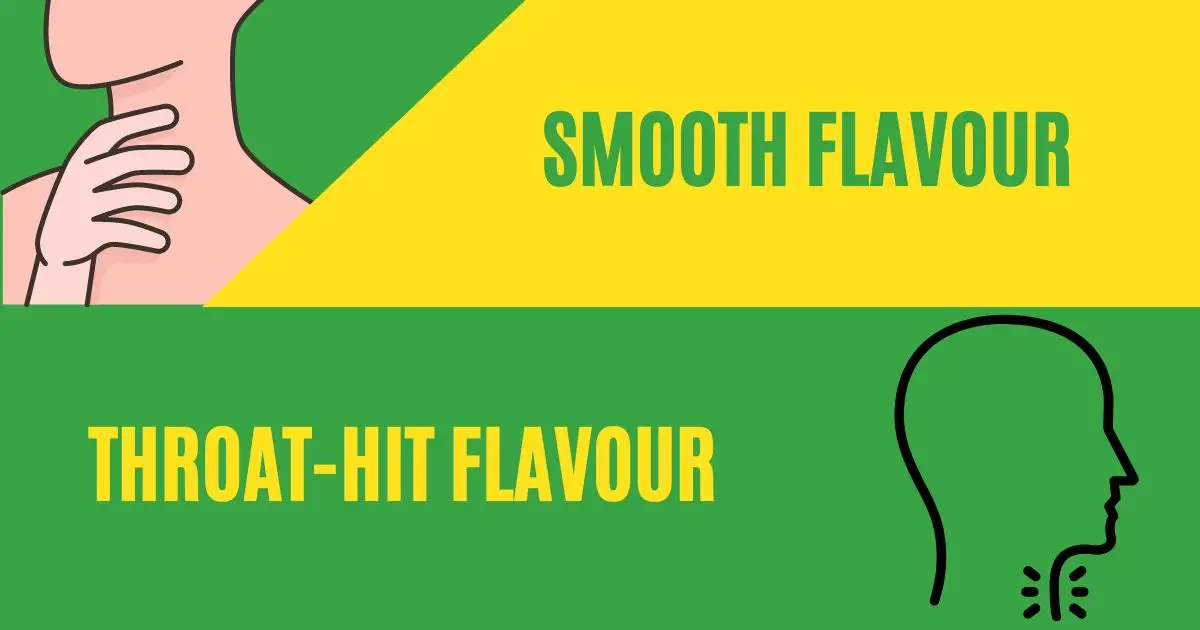 IGET Hot flavours and IGET Legend flavours differ greatly, related to the number of airflows in them and the atomization technology. Generally speaking, more airflows provide more air to blend with the ingredients in the vape, thus producing a smoother flavour. Conversely, fewer airflows mean less air to blend with the ingredients in the vape, and the vape has a stronger throat hit.
The Hot vape has only one airflow at the bottom, while the IGET Legend has four airflows at the bottom, which means the more air enters the IGET Legend, the more vapour will be produced and the smoother the flavour will be. Conversely, less air enters the IGET Hot vape, producing less vapour, resulting in a more concentrated flavour and a stronger throat hit. In addition, with the upgraded IGET Hot vape atomization technology, vapers will feel a more pronounced throat hit while vaping.
IGET Hot vs IGET Legend: Flavour
Another big difference between IGET Hot and IGET Legend is the difference in flavours. IGET Hot has 13 flavours, while IGET Legend has up to 24 flavours.
👉 Click here to see the full range of IGET Legend 4000 flavours, don't miss out on your stunt flavour!

HOTTEST FLAVOUR
Blueberry Ice

Strawberry Watermelon Ice

Double Apple Ice
IGET Hot Flavour List
Mint Ice
Cola Lime Ice
Peach Ice
Strawberry Kiwi Ice
Strawberry Watermelon Ice
Strawberry Ice
Aloe Vera Grape Ice
Mango Ice
Blueberry Ice
Watermelon Ice
Green Plum Ice
Mango Passion Fruit Ice
Double Apple Ice

HOTTEST FLAVOUR
Blackberry Ice

Grape Ice

Blueberry Raspberry Grape Ice
IGET Legend Flavour List
Peach Strawberry Ice
Passion Fruit Watermelon Ice
Passion Fruit Grape Orange
Mango Banana Melon
Peach Guava Strawberry Ice
Watermelon Kiwi Pomegranate
Plain Coffee
Pineapple Watermelon Lemon Ice
Orange Melon Lemon
Blueberry Blackberry Ice
Aloe Mango Cantaloupe
Strawberry Kiwi Ice
Pink Lemon Orange Ice
Raspberry Watermelon Lemon
Strawberry Watermelon
Peach Pineapple Lime
Passion Fruit Melon Ice
Passion Fruit Mango Ice
Mango Banana Ice
Lush Ice
Grape Ice
Cola Lemon Soda
Blueberry Raspberry Grape Ice
Blackberry Ice
Among them, the best flavour of IGET Hot are blueberry Ice, strawberry watermelon ice and double apple ice, and the best flavour of Legend vape are blackberry ice, grape ice and blueberry raspberry grape ice. You can choose and try them according to your personal preference.
IGET Hot vs IGET Legend: Which is better for you?
From the above review, you should understand IGET Hot and Legend vape better. For which IGET Vape to choose, you should have an answer in your heart.
If you prefer a stronger throat hit and thicker flavour vape, then IGET Hot 5500 puffs are your best choice. (But the price will be a little more expensive than Legend Vape)
If you prefer a smoother flavour and expect a wider selection of flavours, then IGET Legend 4000 puffs are the vape you can't miss.
IGET Legend vs IGET Goat
Since some IGET vapers also want to know the difference between IGET Legend 4000 puffs and IGET Goat 5000 puffs, here we list the basic information of both, which we hope will provide you with some reference:
| Features | IGET Legend | IGET Goat |
| --- | --- | --- |
| Size | 22*22*122mm | 23*23*122mm |
| Coil | 1.4 Ohm | 1.0 Ohm |
| E-liquid Capacity | 12ml | 13ml |
| Nicotine Strength | 5% | 5% |
| Battery Life | 1350mAh | 1800mAh |
| Number of Puffs | 4000 Puffs | 5000 Puffs |
| Materials | ALU+PCTG | ALU+PCTG |
| Flavours | 24 | 10 |
Verdict
After the comparison between IGET Hot and IGET Legend above, I believe you already have a certain understanding of the two products. Overall, compared to IGET Legend, IGET Hot is indeed an upgrade in terms of vaping quantity, atomization technology and power. Both have advantages so you can choose according to your vaping preferences.
If you want to buy an official IGET Hot or IGET Legend, I recommend you go to IGET Vape Australia, which has been cooperating with the IGET brand for three years and is very trustworthy. It has a good discount and free one-year after-sales service and is committed to providing the best vape service.
FAQ
How much nicotine is in an IGET Hot 5500 and an IGET Legend 4000?
IGET Hot 5500 nicotine content is 5%, and IGET Legend 4000 nicotine content is 5%. By the way, IGET Legend 4000 is also available with 0% nicotine content.
What are the most popular IGET Hot flavours?
The three most popular IGET Hot flavours are Blueberry Ice, Strawberry Watermelon Ice and Double Apple Ice.
How many cigarettes is equal to an IGET Hot Vape?
IGET Hot has 5500 puffs, approximately equal to 275 cigarettes, and 20 puffs are equal to approximately one cigarette.
What is the best IGET model?
Everyone's definition of the best IGET model is different. But so far, IGET Bar is the best-selling IGET vape, and IGET B5000 is the only rechargeable vape from IGET.