As an IGET news writer, I am thrilled to share our successful participation at the Vaper Expo UK 2023, held at NEC from May 12-14. Known for winning multiple awards, including the Vapouround "Best Trade Show" and the Ecig Click award for "Best Vape Show" four years in a row, this prestigious event was an excellent platform for IGET to showcase our latest offerings.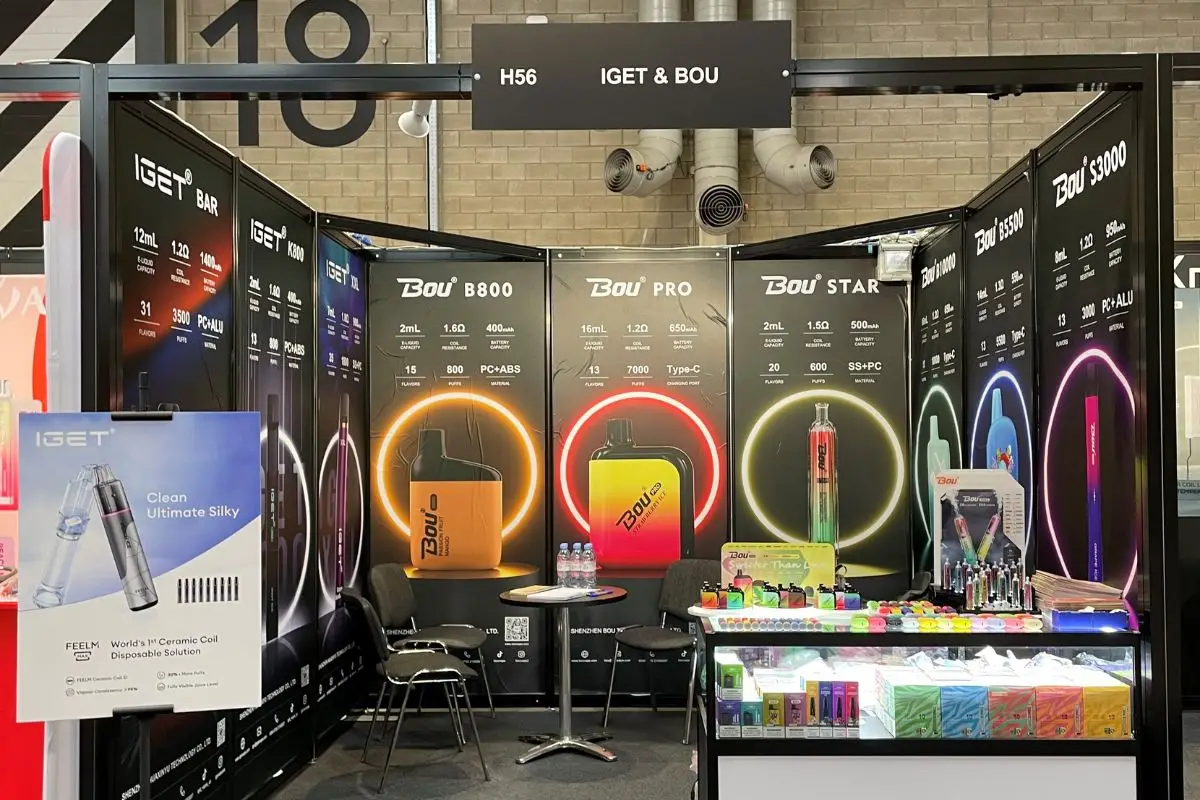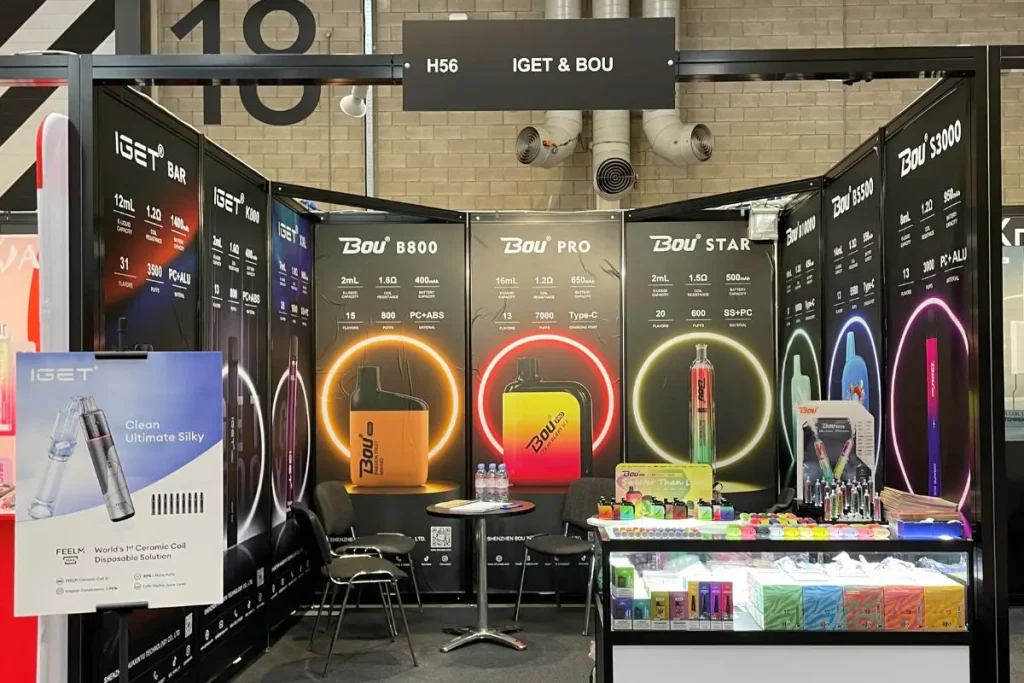 The Vaper Expo UK 2023 attracted visitors from around the globe, creating an enriching environment for learning, networking, and product exploration. We were proud to join this vibrant event, showcasing our new products and services at booth NO. H56. Here, visitors got a chance to explore our popular products, including IGET Legend, IGET Bar, IGET Goat, IGET XXL, and IGET B5000, as well as our four exciting new additions: IGET HOT L5500, IGET BAR PLUS, IGET STAR L7000, and IGET BEST B800.
We also introduced innovative products, like the IGET HOT L5500, powered by FEELM Max. This first ceramic coil-based disposable vape offers large puffs and enhances the purity and consistency of flavours. Our new additions, the IGET BAR PLUS, IGET STAR L7000, and IGET BEST B800, each come with unique features, catering to a wide range of consumer needs.
Throughout the exhibition, we interacted with numerous visitors, answering questions about our company's development scale, product quality assurance, and after-sales satisfaction guarantee. Their interest in our products and positive feedback strengthened our commitment to excellence.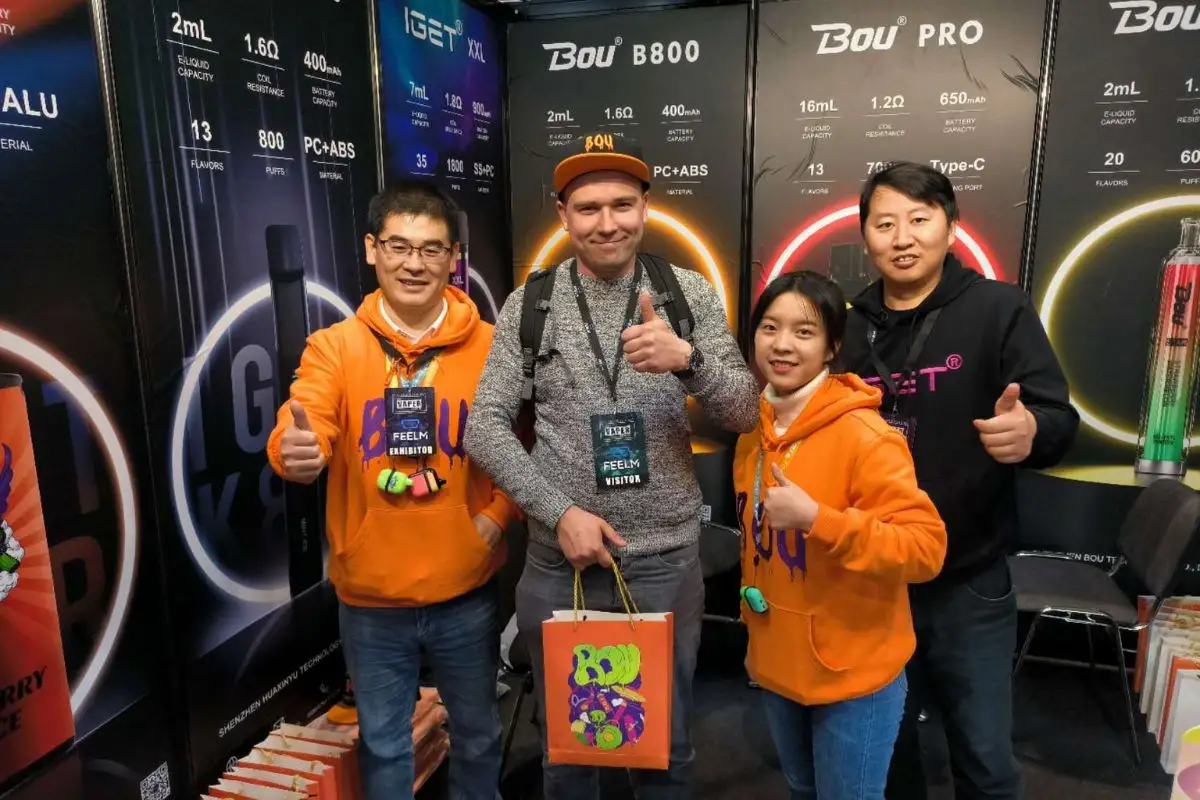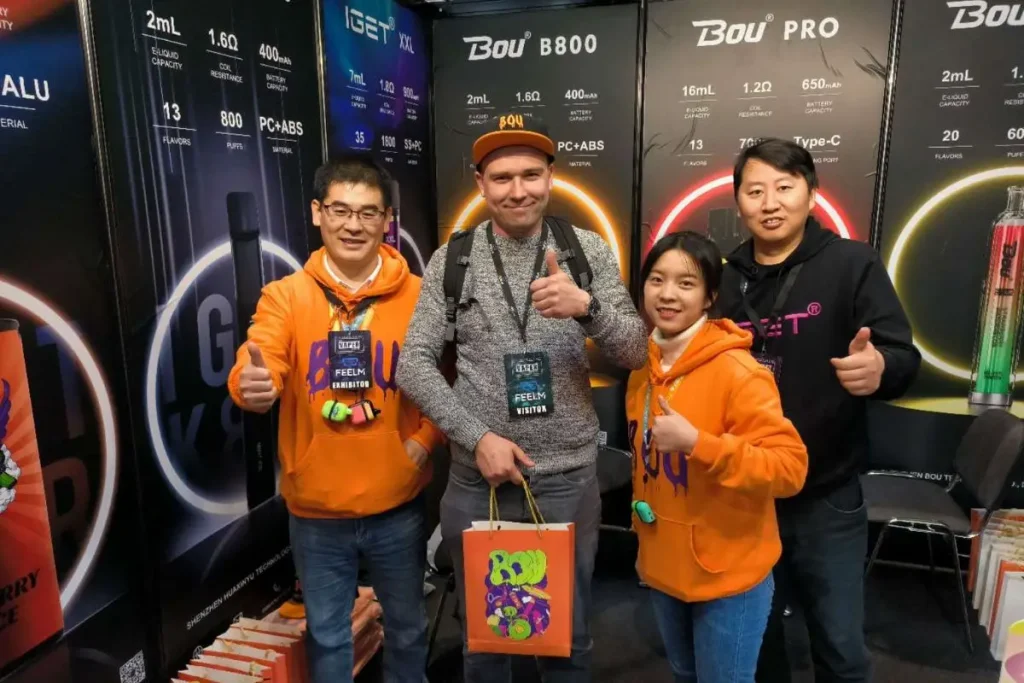 Our participation in the Vaper Expo UK 2023 was a significant success, enhancing our brand's popularity and reputation overseas. We gained valuable insights from visitors and peers that will shape our future strategies.
With the e-cigarette market's vast potential, we look forward to participating in future events in Columbia (20-21 May), Russia (17-18 June), Dubai (21-23 June), and the US (13-15 July). We are excited to continue showcasing our exciting products and experiences. Stay tuned for more updates from IGET!