As an IGET news writer, I am excited to report on our successful participation at the Global Vapexpo Moscow 2023, one of the most significant exhibitions dedicated to the VAPE industry in Russia. Taking place at Sharikopodshipnikovskaya str., 13c33, from April 29-30, this event was a remarkable opportunity for us to showcase our commitment to the industry and our premium products.
At booth NO. 128, we displayed our top-of-the-line products, including the IGET Bar, IGET Legend, IGET Goat, IGET Hot, and IGET B5000. Each product was presented on a separate stand, allowing visitors to gain an in-depth understanding of their unique features and benefits. The quality and performance of our products captivated the visitors, garnering widespread attention throughout the Expo.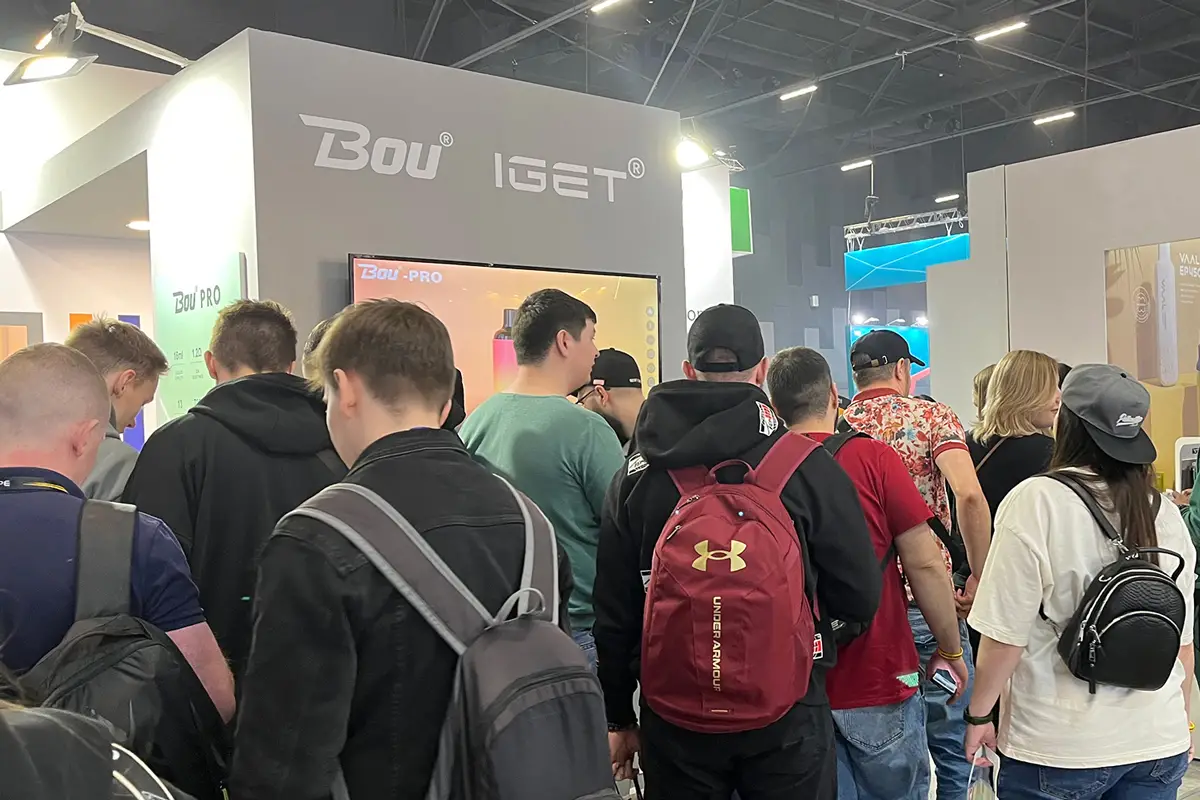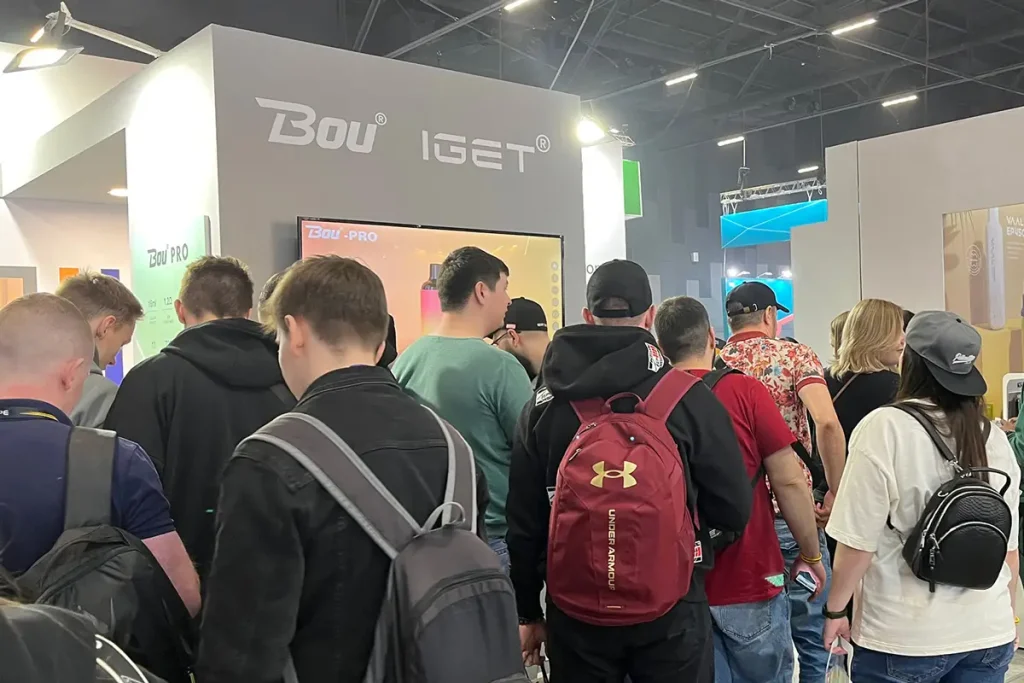 One of the highlights of our time at the exhibition was the Lucky Draw game activity. Visitors were given a chance to participate and win prizes by following our social media platforms. This interactive activity not only promoted our showcased products but also created a lively and engaging atmosphere at the exhibition.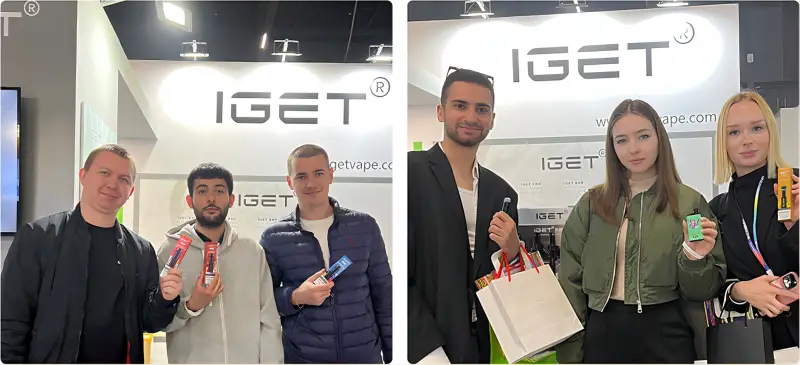 The Global Vapexpo Moscow 2023 was a tremendous success for IGET. The appreciation and positive feedback we received from the visitors reaffirmed our commitment to our mission – providing high-quality products and sharing advanced atomization technology. We remain dedicated to listening to our valued customers' opinions and developing exceptional products that cater to their needs.
Our global tour doesn't end in Moscow. We are excited to announce that we will continue our journey in the UK (12-14 May), Columbia (20-21 May), Russia (17-18 June), Dubai (21-23 June), and the US (13-15 July). More exciting events are on the horizon, and we can't wait to share them with you. Stay tuned for more updates from IGET!