Quick Guide
This article about IGET Hot review will help you to have a clear understanding of IGET Hot. If you are interested in this vape and want to learn more about it as soon as possible, then this article can definitely help you. In this article, you will be able to learn knowledge about IGET Hot Vapes as follows:
Basic Information
Important Features
The best flavours
IGET Legend vs IGET Hot
Customer Reviews
Want to know more details about it? Read on if you're interested!
Introduction Of IGET Hot
IGET is a highly regarded vape brand in Australia, known for its top-notch disposable vapes. As the call for vapers grows louder, they need more flavorful vapes! They need vapes with more and more throat hits! Thus, the IGET Hots Range was born.
The first thing that struck vapers about the vape was the high performance. With 1600mAh of power and equipped with 12ml of vape e-liquid and an upgraded 1.4-ohm coil, this powerful combination of settings provides vapers with an unparalleled vaping experience.
Basic Information
IGET Hot Review: Specifications
The following is a concise introduction to IGET Vape Hot specifications information:
Size: 23*23*125mm
Net Weight: 65g
Coil Resistance: 1.4Ohm
Puffs: 5500 Puffs
E-liquid Capacity: 12m
Battery: 1600mAh
Disposable Vape Device
Flavour: 13 flavours
Does IGET Hot have nicotine?
Yes, IGET Hot 5500 contains 5% level (50mg/ml) of nicotine, and it is an upgraded version of IGET Legend, which has recently started to gain popularity in Australia. IGET Hot 5500 nicotine content has been welcomed by many smokers. We know that overuse of nicotine can be addictive, and we ask minors not to vape.
Pros and Cons of IGET Hot Vape
IGET Vape Hot is the newest series to launch, with new pros and cons.
High-quality aluminium housing
More lasting use time
1.4-ohm fast heating
Sub-transparent tank design
Strong sense of throat hitting
Not rechargeable
Some flavours are too sweet
IGET Hot Review: Important Features
Compared with the previous series, IGET Vape Hot has two very important features. One is the upgraded 1.4-ohm ceramic coil, and the other is the Sub-transparent tank design.
1.4-ohm ceramic coil
The upgraded IGET Vape Hot has upgraded coils, using ceramic coils for the first time and raising the resistance to 1.4 ohms. As a result, the high-end atomization technology has greatly enhanced Its ability to atomize vape e-liquid, allowing customers to experience a more intense flavour.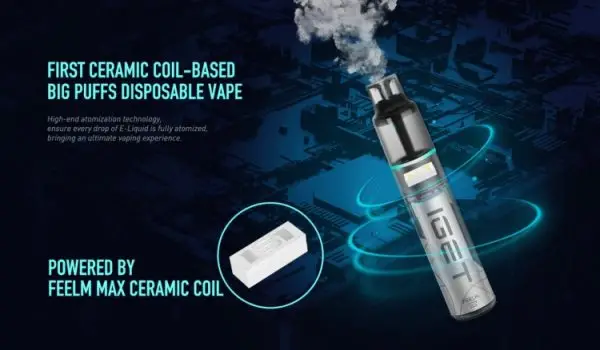 Sub-transparent tank design
The design of the sub-transparent vape tank allows customers to see this vape e-liquid more visually, helping them to judge how much vape e-liquid is available so that they can make a better choice.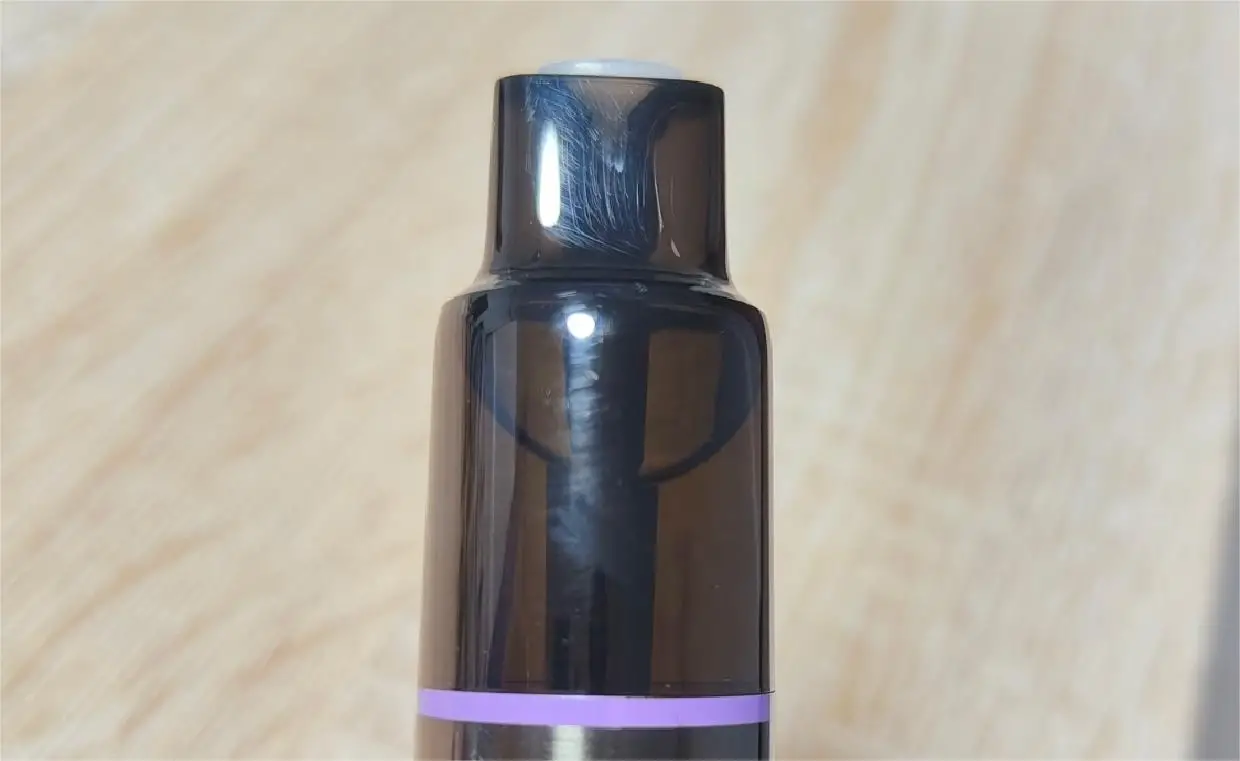 IGET Hot Flavour List
Mint Ice
Cola Lime Ice
Peach Ice
Strawberry Kiwi Ice (Refreshing flavour top 1)
Strawberry Watermelon Ice (Best selling)
Strawberry Ice
Mango Ice
Blueberry Ice (Optimal coolness)
Watermelon Ice
Green Plum Ice
Mango Passion Fruit Ice
Double Apple Ice
Aloe Vera Grape Ice
This vape is available in a wide range of flavours, with a total of 13 flavours. These mainly combine the taste of fresh fruit with the refreshing sensation of ice.
IGET Hots flavours with various blended fruit flavours bring the ultimate comfort to the user. For example, flavours such as Strawberry Kiwi Ice, Strawberry Watermelon Ice and Blueberry Ice impress users.
Since many vapers mentioned that they would like to know the best flavours of IGET hots in the IGET Hot review, here we recommend three IGET Hot best flavours for vapers:
Strawberry Kiwi Ice: It blends the juicy goodness of strawberries with the tangy freshness of kiwi, creating an absolute cracker of a vaping experience.
Strawberry Watermelon Ice: It combines the mouthwatering sweetness of strawberries with the refreshing juiciness of watermelon, all topped off with a cool icy hit, delivering a fair vaping sensation.
Blueberry Ice: A juicy blueberry with a cooling menthol sensation for a refreshing vape experience.
IGET Legend VS IGET Hot L5500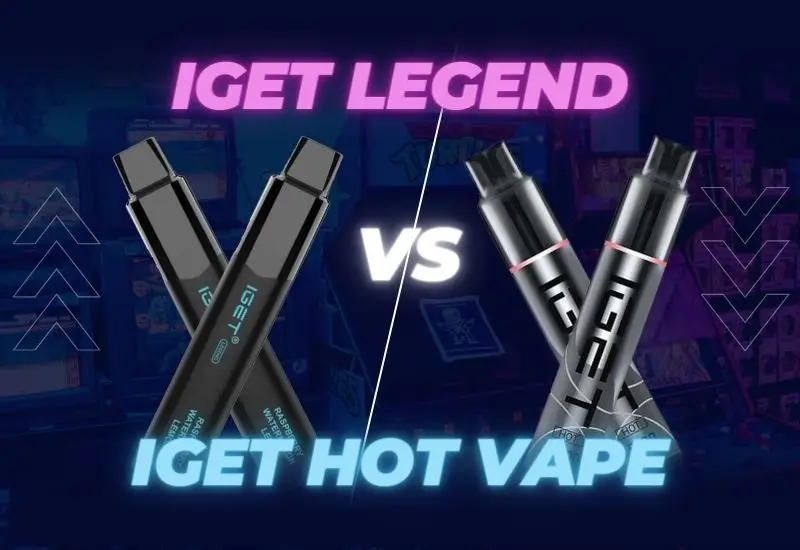 | Features | IGET Hot L5500 | IGET Legend |
| --- | --- | --- |
| Size | 23*23*125mm | 22*22*122mm |
| E-liquid Capacity | 12ml | 12ml |
| Nicotine Strength | 5% | 5%/0% |
| Battery Life | 1600mAh | 1350mAh |
| Number of Puffs | 5500 Puffs | 4000 Puffs |
| materials | ALU+PCTG | ALU+PCTG |
| Rechargeable | No | No |
| Sub-transparent tank | Yes | No |
| Smoothness | ⭐⭐⭐ | ⭐⭐⭐⭐⭐ |
| Throat hitting feeling | ⭐⭐⭐⭐⭐ | ⭐⭐⭐ |
There is nothing in your comparison
First, the battery life. IGET Vape Hot's 1600mAh built-in battery ensures constant power output, so you don't have to worry about running out of power when using it on the go. In the aspect of battery, this vape has completely outclassed the IGET Legend.
Second, the number of puffs. IGET vape hot has 5000 puffs, more than IGET Legend's 4000 puffs. The former has more puffs available than the latter, providing vapers with a more prolonged vaping experience.
Third, sub-transparent tank. IGET vape hot has a sub-transparent tank design where customers directly see how much vape e-liquid is in the tank so they can make a better choice. This is an improvement over IGET Legend.
Finally, the 1.4-ohm coil of IGET 5500 puffs heats the flavour faster and more evenly, and the pure flavour with the double action of nicotine retains the hitting sensation. It is more suitable for experienced vapers and vapers who like a distinct hitting sensation than IGET Legend's famous smooth smoke.
These advantages are why IGET Hot Vapes is an alternative to IGET Legend.
Customer Reviews
In this article of IGET Hot review, we invited two customers to continue the product evaluation to understand the customer's experience with the product and make product improvements. The following are their views on the series:
IGET Hot Review Form-Amelia Wilson
The sleek design of this vape makes me feel like a tech-savvy vaper.
Easy to carry
Good design
IGET Hot Review Form-Olivia Green
The flavours are so authentic. It's like vaping the real thing!
Visible vape e-liquid
Variety of flavours
IGET Hot Vapes Near Me
This article of IGET Hot review introduces some basic information, important features and flavours of IGET Hots. I believe that reading it gives you a basic understanding of this product. If this article was helpful to you, please post your comments or share them with people around you who need them!
Compared with IGET Legend, it has higher-end atomization technology and thoughtful design, tailor-made for vapers who like strong flavour and a strong throat hit.
I hope this IGET Hot review will be helpful to you, and if you want to try the new IGET Hot Vapes, I recommend you buy directly from the IGET Vape online. They offer a large inventory and fast logistics and provide free one-year after-sales service, which is a good choice.
FAQS
Does IGET Hot Vape have nicotine?
Yes, IGET Hot Vape contains 5% level (50mg/ml) nicotine.
How many cigarettes is equal to an IGET Hot L5500?
Every 200 puffs are approximately equal to 1 pack of cigarettes. IGET Hot has 5500 puffs, so it's equivalent to about 22 packs of cigarettes.
How to use IGET Hot L5500?
Check that your mouth is free of foreign objects.
Open the package of IGET Hot Vape.
Tilt the vape upwards at 45 degrees.
Inhale through the mouthpiece for two to three seconds and exhale the smoke.
How to recharge IGET Hot?
IGET Hot is a disposable vape and cannot be recharged. We recommend that you do not open it.
Where can I buy IGET Hot L5500 near me?
At IGET Hot vape shop you will be able to buy the official and authentic vape. we are fully stocked, promptly shipped and committed to providing you with the best vape service. In addition, we now offer free shipping on orders over $100!
How long do 4000 puffs last? How about 5000 puffs?
Customers can use the 4000 Puffs for approximately a few days. And IGET Hot comes with 12ml of vapour e-liquid, allowing customers to vape 5500 Puffs for longer days of use than 4000 Puffs.
But the details vary from person to person, depending on how often you use it. For example, if you vape 1,000 Puffs daily, it lasts only four days. According to the survey, moderate vape smokers can use it for about 7 to 10 days, and heavy vape smokers can use it for about 5 to 7 days.
Why does disposable vape flash?
When you first use your disposable vape IGET Hot, if the light at the bottom keeps flashing green, this could be a sign of a damaged battery or a depleted charge. When this happens, contact a customer service professional for assistance. If a steady green light appears while vaping, this is a normal sign, and please do not worry.