👉 Bundled Deals & Free Shipping
IGET Legend 4000 Puffs Disposable Vape
Aloe Mango Cantaloupe Legend IGET is an exquisite blend of tropical fruits that combines the sweetness of ripe mangoes, fresh aloe's subtle flavour, and cantaloupe's mellow sweetness. This flavour is perfect for those who want to add a hint of sweetness to their vaping experience. Enjoy the smooth and creamy blend of these three flavours that will tantalize your taste buds and leave you wanting more. This flavour is sure to be a hit with vapers of all levels.
Why IGET Vape?
IGET Vape focuses on user-friendly design and advanced features to provide a superior vaping experience for beginners and enthusiasts alike.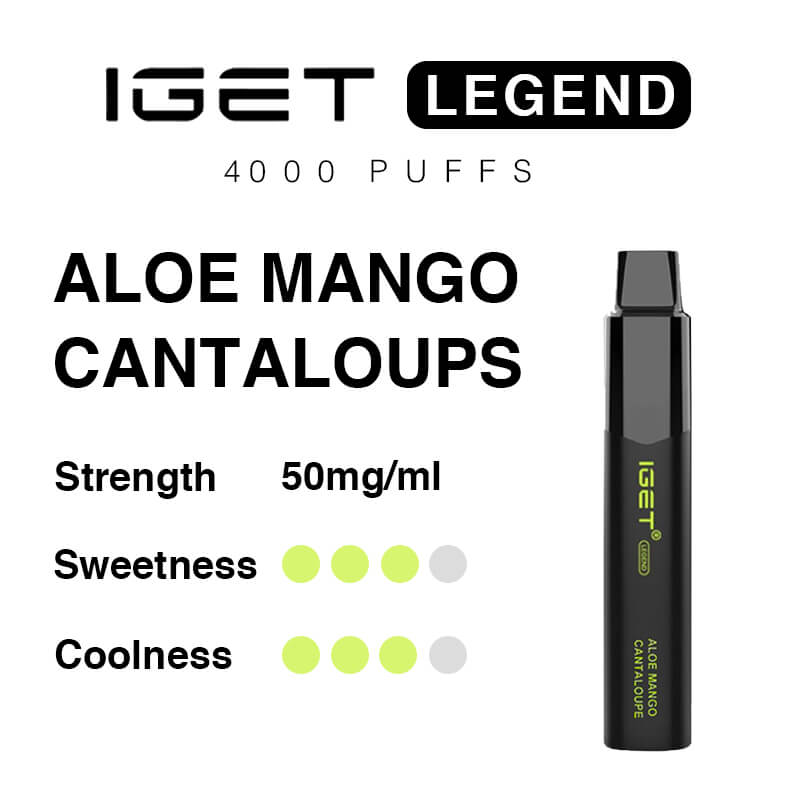 Package Content
1 × IGET Legend Vape 4000 Puffs Disposable Vape Device
Advantage
Pre-charged (no need to recharge)
E-Juice Leak-Proofing System
Pure flavour, 23+ Legend vape flavours
Blow on the device for activation.
Long battery life, no power drain worries
MTL vaping (more convenient)
E-Juice Leak-Proofing System
Smooth vapors & great flavours
Upgraded version of the IGET King
Flavour Series
🥭 Try the sweet and icy IGET Legend Mango collection!
🥭 🥭 You can find all IGET Mango flavours range here!
Frequently Asked Questions