👉 Bundled Deals & Free Shipping
IGET Legend 4000 Puffs Disposable Vape
Blackberry Ice in the IGET Legend vapes is a great flavour that blends the lusciousness of blackberries with a cool icy hit, creating a fair vaping sensation.
Why IGET Vape?
IGET Vape focuses on user-friendly design and advanced features to provide a superior vaping experience for beginners and enthusiasts alike.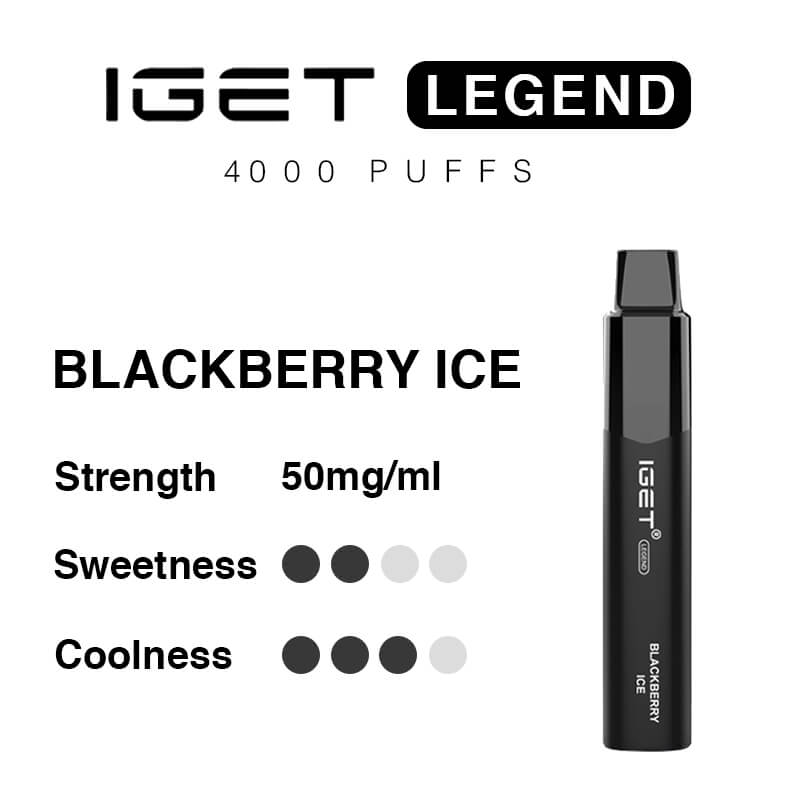 Package Content
1 × IGET Legend Vape 4000 Puffs Disposable Vape Device (Blackberry Ice IGET Legend)
Advantage
Pre-charged (no need to recharge)
E-Juice Leak-Proofing System
Pure flavour, 23+ IGET Legends flavours
Blow on the device for activation.
Long battery life, no power drain worries
MTL vaping (more convenient)
E-Juice Leak-Proofing System
Smooth vapours & great flavours
Upgraded version of the IGET King
Flavour Series
❤️ Popular and memorable blackberry flavours, click to find out all about Blackberry IGET Legend flavours!
👉 Here are all the Blackberry IGET Vape flavours!
Frequently Asked Questions