👉 Bundled Deals & Free Shipping
IGET Bar 3500 Puffs Disposable Vape
The IGET Bar vape is a disposable vape crafted from lightweight 304 stainless steel for a comfortable hand-held experience. It boasts a variety of delightful flavours and a generous capacity of 3500 Puffs, making it a reliable option for when you need it.
Package Content
1 × I GET Bars 3500 Puffs Disposable Vape Device (Double Apple Vape)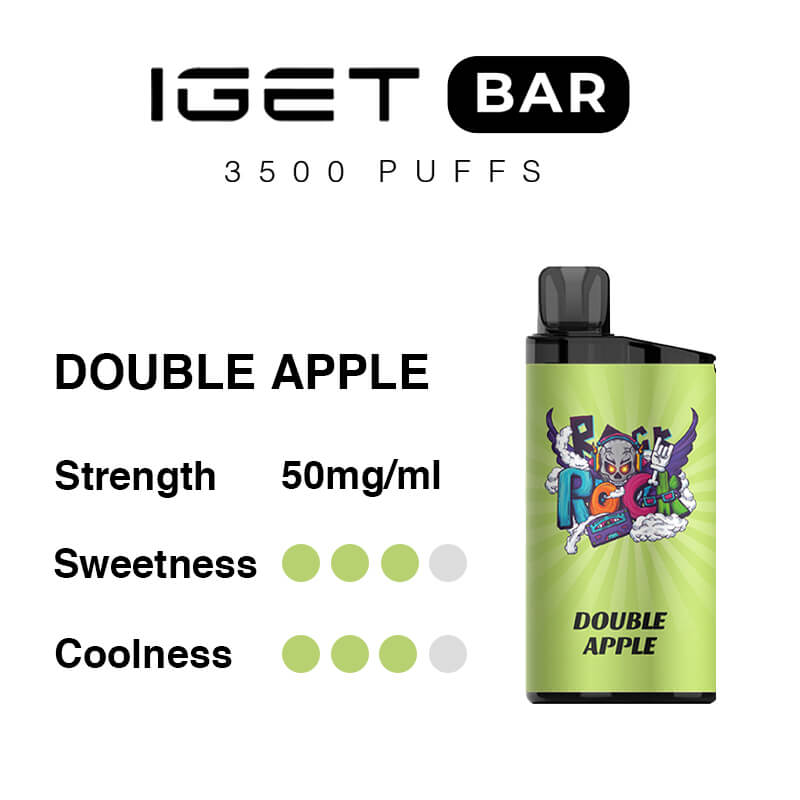 Advantage
Pre-charged (no need to recharge)
Pure flavour, 30+ IGET Bar flavours
Blow on the device for activation.
Powerful and long battery life, no power drain worries
Mouth-to-lung vaping
The best flavours for beginners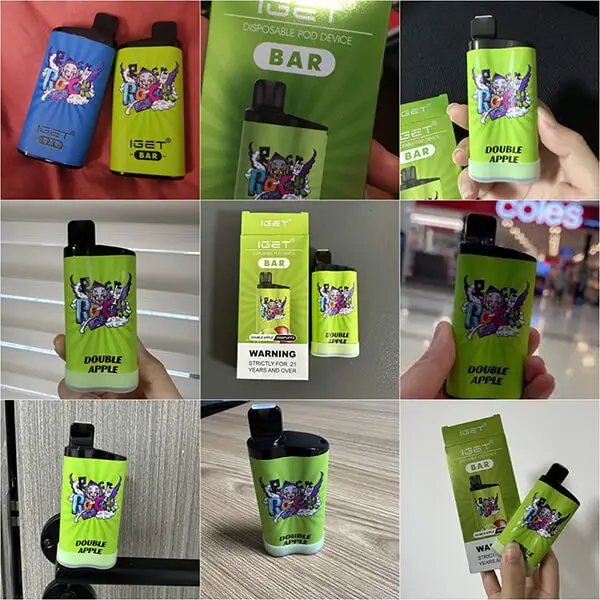 Flavour Series
🍎 Maybe you'd like to try a few other IGET Apple Flavours!
FAQ About IGET Double Apple
What Flavour is double apple vape?
Double Apple vape flavour combines the crisp and sweet taste of two apple varieties, often red and green apples, for a deliciously fruity vaping experience.
Double Apple IGET Bar Review
"Double Apple IGET Bar" is a highly popular flavour known for its refreshing blend of crisp apple and cool menthol. It has gained popularity among vape enthusiasts for its refreshing and invigorating taste.
Is Double Apple a good vape Flavour?
The acidity of green apples blends with the soft sweetness of red apples for a refreshing experience. It's a taste that doesn't feel sweet and cloying.
Frequently Asked Questions