👉 Bundled Deals & Free Shipping
IGET Hot 5500 Puffs Disposable Vape
The IGET HOT 5500 Puffs is the latest e-cigarette from IGET Vape, offering a superior vaping experience with its 1.4-ohm coil that highlights a fast and even heating system.
Enjoy the convenience of the IGET Hots Vape with its long battery life and wide range of vaping volumes, allowing you to indulge in smooth and consistent vapour production.
Package Content
1 × IGET HOT 5500 Puffs Disposable Vape Device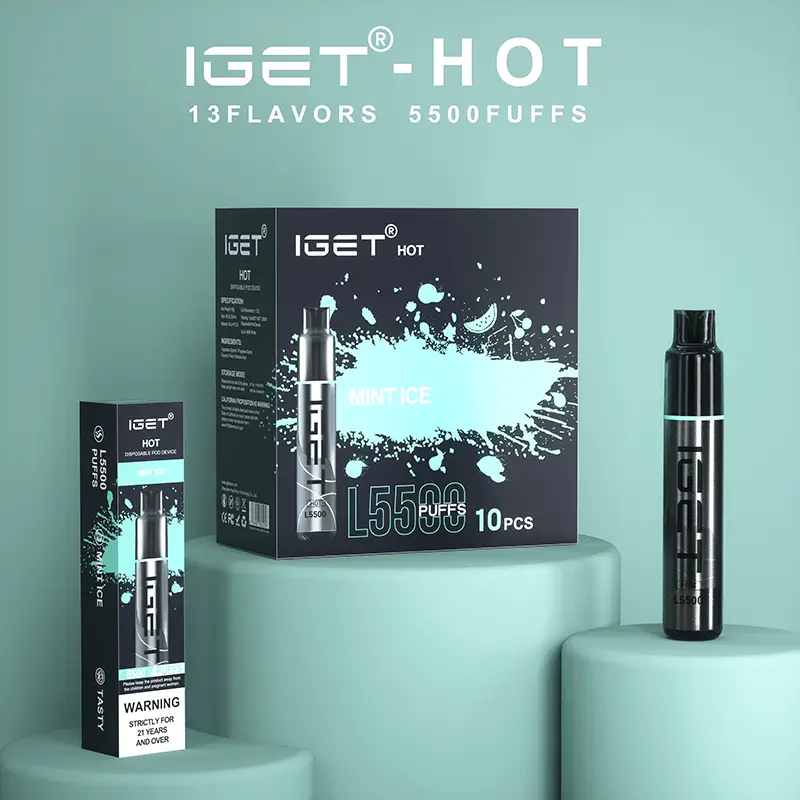 Advantage
Under clear fuel tank
Breathing light effect
First IGET with ceramic coils
Made from high-quality aluminium
Ergonomic round body
IGET Vape Hot upgraded 5500 puffs
1.4 Ohm coil for faster heat up
Uniform heating system
Improved battery life
Translucent visual shape
Flavour Series
👉 There are other must-try cola flavours in different models as well! Give them a shot – Special IGET Vape Flavours!
Frequently Asked Questions