👉 Bundled Deals & Free Shipping
IGET Legend 4000 Puffs Disposable Vape
Passion Fruit Grape Orange IGET Legend vapes combine the tropical sweetness of passion fruit, the boldness of grape, and the tangy zest of orange.
Why IGET Vape?
IGET Vape focuses on user-friendly design and advanced features to provide a superior vaping experience for beginners and enthusiasts alike.
Package Content
1 × IGET Legend 4000 Puffs Disposable Vape Device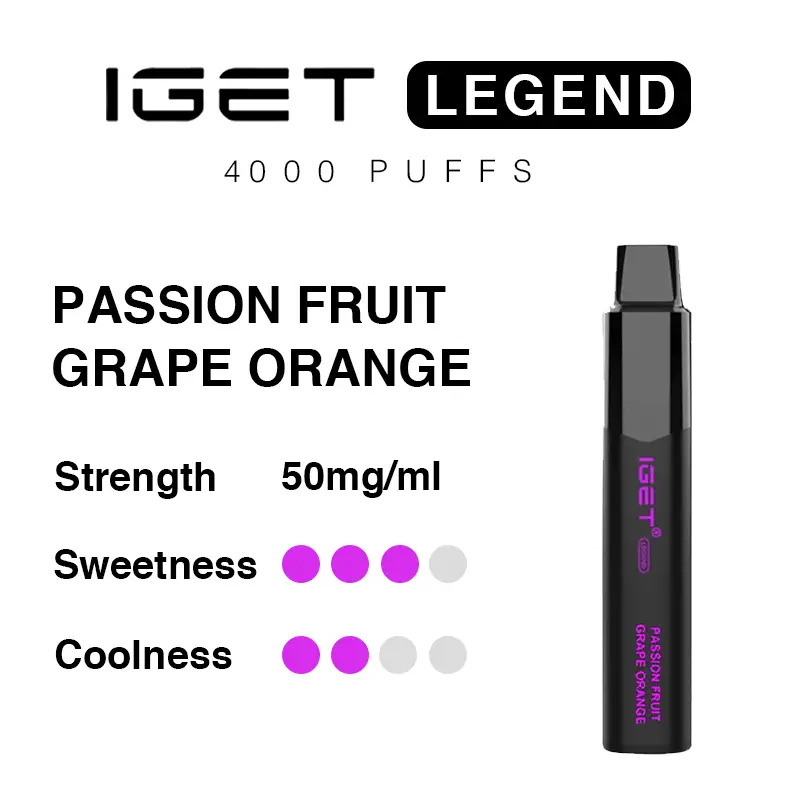 Advantage
Pre-charged (no need to recharge)
E-Juice Leak-Proofing System
Pure flavour, 23+ Legend vape flavours
Blow on the device for activation.
Long battery life, no power drain worries
Flavour Series
👉 Passion for Passion Fruit? Check out our Passionfruit IGET Legend range!
🍇 Got a taste for Grape? Uncover our Grape IGET Legend flavours!
🍊 If you like oranges, then you might also like other IGET Legend Orange flavours!
👉 You can find all IGET Passionfruit flavours here!
🍇 🍇 All IGET Vape Grape flavours you can find here!
🍊 🍊 Don't miss the IGET Orange flavours!
Frequently Asked Questions