👉 Bundled Deals & Free Shipping
IGET Bar 3500 Puffs Disposable Vape
The IGET Bars vape is a disposable vape crafted from lightweight 304 stainless steel for a comfortable hand-held experience. It boasts a variety of delightful flavours and a generous capacity of 3500 Puffs, making it a reliable option for when you need it.
Package Content
1 × IGET Bar Vapes 3500 Puffs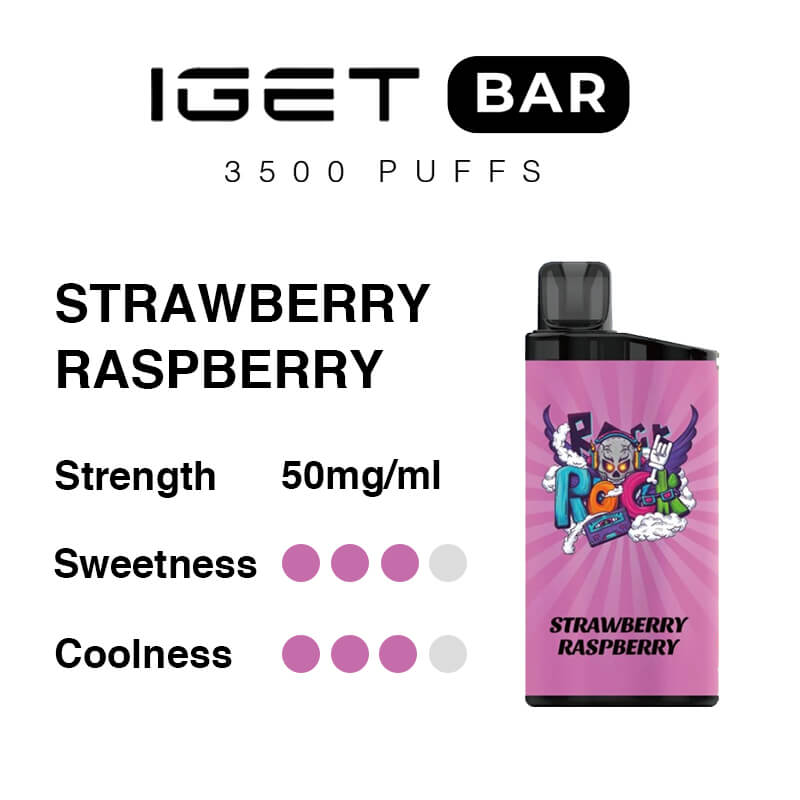 Advantage
Pre-charged (no need to recharge)
Pure flavour, 30+ IGET Bars flavours
Blow on the device for activation.
Powerful and long battery life, no power drain worries
Mouth-to-lung vaping
The best flavours for beginners
Lightweight design (0.098kg)
Flavour Series
🍓 Don't miss out on more of the IGET Bar Strawberry flavour range!
❤️‍ Are you a raspberry lover? Then this Raspberry Vape Flavours IGET Bar is definitely your favourite!
🍓 🍓 Here are all the IGET Strawberry flavour ranges!
👉 The full range of IGET Raspberry flavours is also available here!
👉👉Check out these four Blend Raspberry IGET Bar flavours review and pick the one that suits you!
👉👉Read this Strawberry IGET Bar flavours list, which details 4 Mouth-Watering Flavours.
Frequently Asked Questions