👉 Bundled Deals & Free Shipping
IGET Hot 5500 Puffs Disposable Vape
The IGET HOT 5500 Puffs is the latest e-cigarette from IGET Vape, offering a superior vaping experience with its 1.4-ohm coil that highlights a fast and even heating system.
Enjoy the convenience of the I GET Hot Vape with its long battery life and wide range of vaping volumes, allowing you to indulge in smooth and consistent vapour production.
Package Content
1 × IGET HOT 5500 Puffs Disposable Vape Device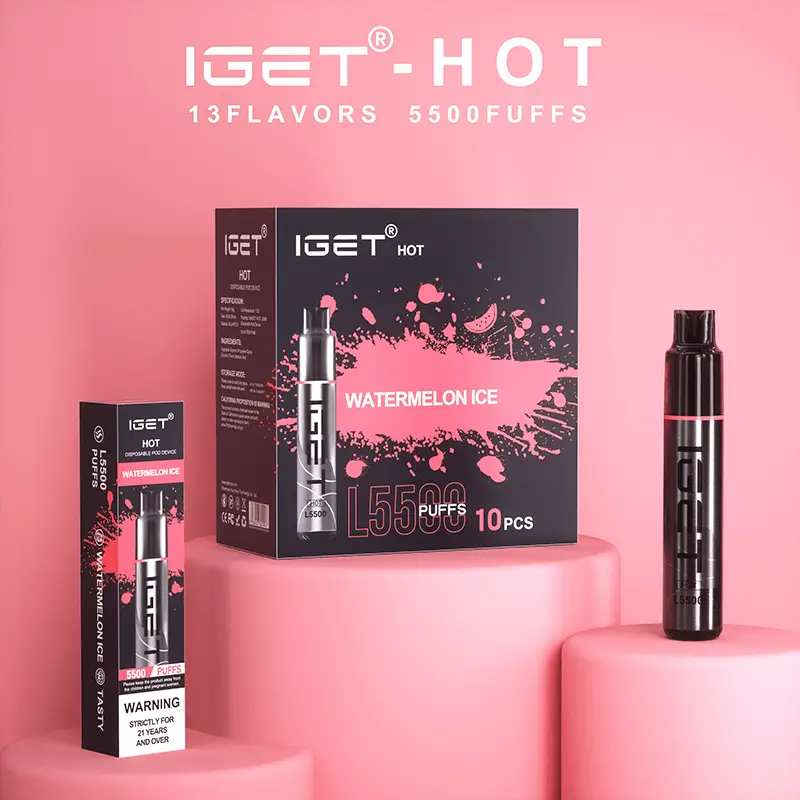 Advantage
Under clear fuel tank
Breathing light effect
First IGET with ceramic coils
Made from high-quality aluminium
Ergonomic round body
The IGET Hot Vapes upgraded 5500 puffs
1.4 Ohm coil for faster heat up
Uniform heating system
Improved battery life
Translucent visual shape
Flavour Series
🍉🍉 You may also like Watermelon IGET Vape flavours!
Frequently Asked Questions